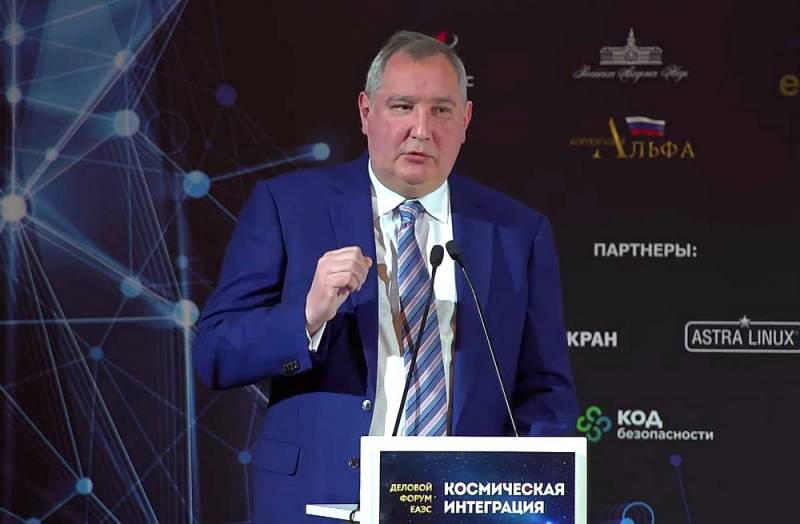 Kazakhstan's Baikonur cosmodrome is in dire need of new launch sites. This opinion was expressed by the head of Roscosmos Dmitry Rogozin, speaking at the forum under the auspices of the Eurasian Economic Union "Space Integration". He recalled that the existing complexes for launching missiles had long ago exhausted their resource.
25 years ago, when Moscow and Alma-Ata signed a lease agreement for the cosmodrome, Baikonur had 18 launch complexes. Today there are only three left.
Two complexes for heavy rockets "Proton", which are decommissioned after 2024 in connection with the environmental requirements of Kazakhstan, and the 31st site, from which we start as part of the manned program
- told Rogozin.
The functionary added that the launch pad for "Unions" has been operating since 1961. At the same time, the planned resource of the site was only 25 launches, while more than 400 have already been carried out.
Dramaticism is added by the look of abandoned complexes. This is a sad sight, especially when you look at the three launch complexes of the super-heavy class of the Energia-Buran system. 19 billion Soviet rubles were invested in them, in those days when the dollar was worth 60 kopecks
- Rogozin described the situation.
The head of Roscosmos noted that the new Russian-Kazakh project Baiterek, which implies the construction of a new launch pad for the Soyuz-5 carriers, inspires hope for the development of Baikonur. Rogozin called on Nur-Sultan for further investments in the cosmodrome.
Then you will need "Baiterek-2", "Baiterek-3", "Baiterek-4" and so on. Baikonur needs to be developed
- the functionary considers.