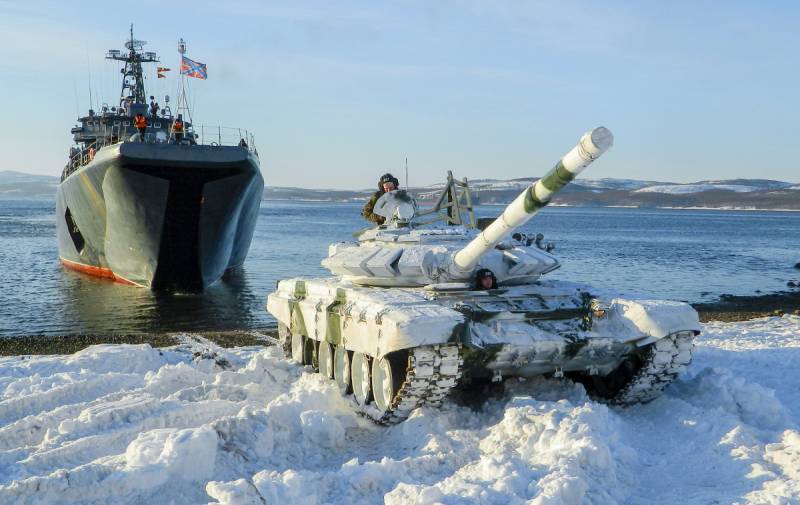 Russia is slowly but surely realizing its Arctic
policies
, attaching great importance to this climatically difficult region in recent years. According to the resource OWP (The Organization for World Peace), NATO does not yet include the Arctic among its important strategic interests, which plays into the hands of Moscow. As the media points out, "the brown Russian bear turns into a white one." A significant role in this is played by the Kola Peninsula, where the base of Russian strategic missile carriers (Gadzhievo) is located.
In the Russian Federation, it is difficult to overestimate the importance of the Arctic expanses, since the Kremlin views this region not only as another theater of military operations, but also as a territory politically and economically linking the Baltic in the west and the Pacific Ocean in the east. Nevertheless, in order to preserve the status quo, after the expansion of the North Atlantic Alliance to the east, Russia decided to include the Arctic not in the political, but in the climate agenda.
At the same time, Moscow is expanding its defensive capabilities in the north in order to protect the perimeter of the Kola Peninsula and control the Northern Sea Route, which in the future may become a very important trade artery. In addition, from January 2021, the Northern Fleet received the status of a military district, and the corresponding Strategic Command was created.
Thus, the Arctic is becoming part of a large military strategy of the Russian Federation and an important frontier for the protection of the country's northern borders. As the ice-covered region becomes more navigable, other players will rush into it, and then conflicts of interest will become inevitable. And the desire of the North Atlantic Alliance to include the Arctic in the NATO 2023 program document only confirms the imminent transformation of the region into a new point of tension.