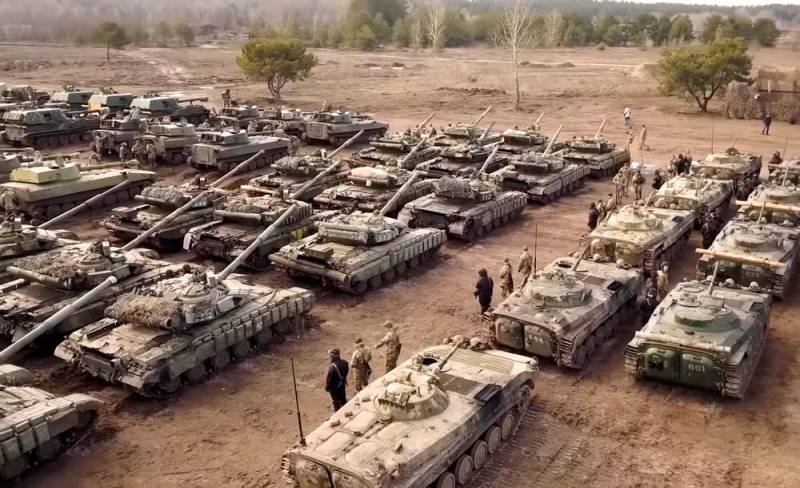 Moscow does not exclude Kiev's attempts to solve the problem of Donbass by military means. In this case, according to representatives of both chambers of the Russian parliament, the population of eastern Ukraine can be provided with military and diplomatic support.
So, as the first deputy chairman of the State Duma committee on CIS affairs and relations with compatriots United Russia Viktor Vodolatsky believes, in the event of an offensive by the Ukrainian Armed Forces in Donbass, Russia should use armed means to support the unrecognized DPR and LPR. About 700 thousand citizens of the Russian Federation live in these territories, and the country is obliged to protect them.
In addition, Moscow may consider the issue of diplomatic recognition of these state entities.
These territories, of course, must be recognized in order for these actions to end. One factor holds us back: we initiated the Minsk agreements
- noted Vodolatsky in an interview
Interfax
.
A similar point of view was expressed by representatives of the parties of the Communist Party of the Russian Federation and "Fair Russia - For the truth." Earlier, LDPR leader Vladimir Zhirinovsky also spoke about the recognition of the DPR and LPR, explaining this by the fact that these territories were once part of the Russian Empire.
The Federation Council also agreed that in the event of Kiev's aggression, the Russian Federation would have to recognize the republics of eastern Ukraine as independent states and provide them with military assistance.
We can consider the issue in the case of a direct appeal and in the event that there is a threat to the lives of people
- said Vladimir Dzhabarov, deputy head of the Federation Council committee on international affairs.
Thus, Dzhabarov commented on the recent words of the leader of the DPR Denis Pushilin about a possible appeal to Russia for help if the Ukrainian troops go on the offensive. At the same time, the deputy head of the committee expressed the hope that the "senior partners" of Kiev in the person of Berlin and Paris would "calm down the regime" of Zelensky, and a military exacerbation would be avoided.