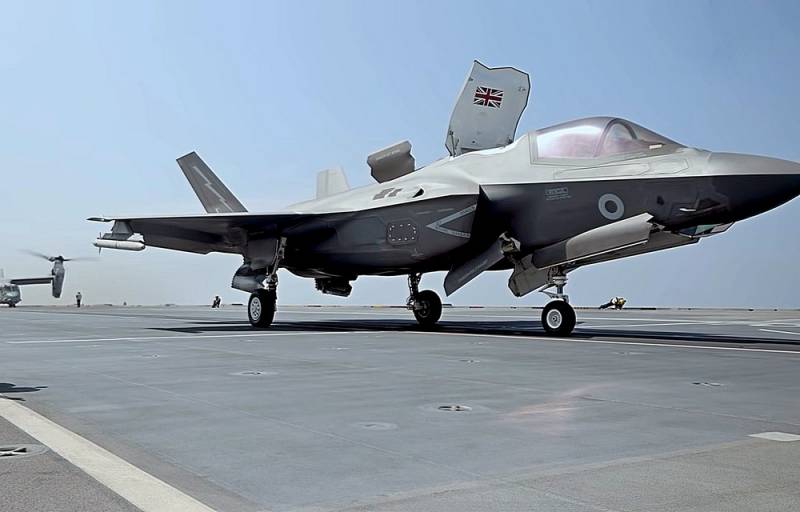 The British F-35B Lightning Joint Strike Fighter, which crashed on takeoff from the new Royal Navy aircraft carrier HMS Queen Elizabeth (RO8) on November 17, was discovered at the bottom of the Mediterranean after a thorough search by the British and American navies.
According to SOFREP, Russian naval forces are also combing the area, visiting from their base in Tartus, Syria. The Russians are trying to get a piece of the plane's skin to study it
technology
stealth. Secret radars and sensors installed on the F-35B may also be of interest.
British National Security Adviser Sir Stephen Lovegrove noted that the British military is aware of the capabilities of the Russian submarine fleet. At the moment, measures are being taken to ensure the confidentiality of the technologies of the fighter that fell into the Mediterranean Sea. According to Lovegrove, the pilot of the crashed aircraft was not seriously injured and is under medical supervision.
The search for the wreckage of the F-35B took a long time - according to experts, after the plane crashed, its wings allowed it to glide for a long time in the sea water before the fighter fell to the bottom. The British government has turned to the US for help, as the US Navy in Spain has rescue equipment that can help lift the wreckage.