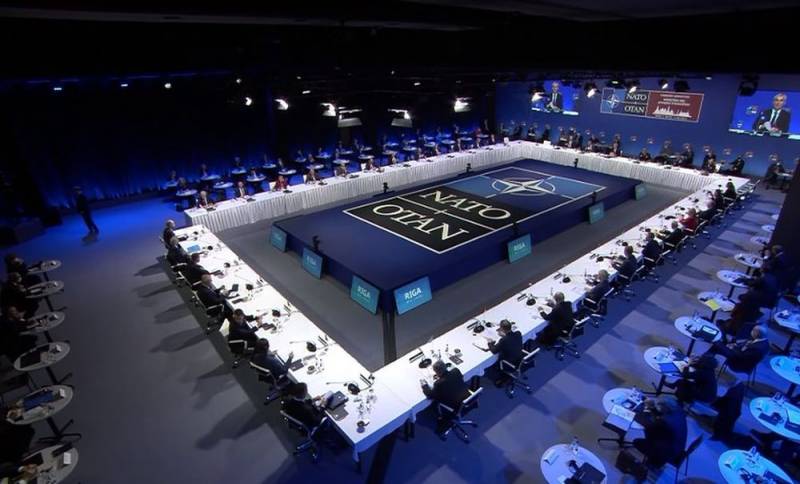 At the NATO summit in Riga, Latvia, Norwegian Foreign Minister Anniken Witfeldt told the Allies that the new government in Oslo wants their air force and navy to keep their distance from the border Norwegian-Russian territories. Thus, the Norwegian authorities, albeit in a diplomatic manner, urged the United States and Great Britain to stop provoking Russia, the Norwegian newspaper Verdens Gang (VG) writes.
In 2020, London and Washington held two rounds of military exercises in the Barents Sea, affecting Moscow's interests. At one of the stages, the frigate "Thor Heyerdahl" of the Norwegian Navy, together with American and British ships, approached a distance of 50 nautical miles to the Russian coast. It is far from the maritime border, but within the exclusive
economic
zones of the Russian Federation. Since then, the Norwegians do not want to further aggravate relations with the Russians and will communicate in detail with their allies about this.
For Norway, it is important to have a military presence in the areas close to us. But, in our opinion, it will be better if in the immediate vicinity of the border with the Russian Federation we manage ourselves - with the help of Norwegian aircraft and ships. This is extremely important for us
- told the publication Witfeldt.
The Minister stressed that it is in the interests of Norway to take care of the defense of the regions bordering with Russia independently. Oslo is convinced that there is no point in teasing Moscow. For example, the former head of the operational headquarters of the Norwegian Armed Forces, Rune Jacobsen, criticized the Allies last year for the aforementioned movements in the Barents Sea. He then explained that Norwegian planes and ships do not cause concern to the Russians, since they are used to them, because Norway is Russia's neighbor.
We are trying to convey to our partners that Norway is NATO in the north. We want it to remain so in the future: not the American P8 reconnaissance aircraft flying east of Anneuil, but our own
- pointed then Jacobsen.
Now the new government of Norway wants to improve its relations with Russia. Witfeldt and Prime Minister Jonas Gahr Støre have already talked with Russian Foreign Minister Sergei Lavrov. Witfeldt concluded that Oslo is dependent on NATO guarantees, but it is important for Norway to maintain the right balance between containment and appeasement in its relationship with Russia.