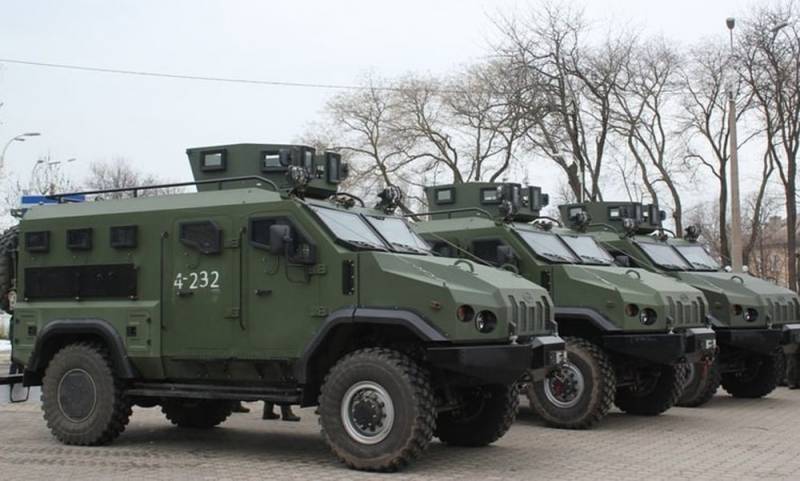 The Ukrainian authorities continue to redeploy additional units of the Armed Forces of Ukraine to Donbass, accompanied by the information curtain that does not stop in Kiev and in the West about the "imminent Russian invasion." Eyewitnesses publish numerous videos from different parts of Ukraine with convoys and railway trains moving eastward.
It is too early to judge whether such a large-scale movement of the military is in reality connected with the desire of the Ukrainian side and its Western patrons to forcefully "resolve the Donbass issue" or is it caused by the recent statements by Ukrainian President Volodymyr Zelensky about the "impending coup". However, such redeployments cannot be called rotations, since the movement of forces and assets in the opposite direction is not recorded, but their accumulation is observed in the Donbass.
The seriousness of what is happening is indicated by the fact that even the elite units of the Ukrainian special forces were sent to the contact line. For example, on November 27, footage appeared on the Web showing the movement of personnel and
equipment
101st separate security brigade of the General Staff of the Armed Forces of Ukraine in Donbass. A column of armored vehicles of the brigade was filmed at the moment of departure from the place of its permanent deployment, as well as at 142 km of the M03 highway (Kiev - Kharkov - border checkpoint Dolzhansky (LPR) on the border with the Russian Federation). The convoy included 5 armored vehicles "Varta" (registration signs 3010A1, 3040A1, 3021A1, 3003A1, 3006A1) and 2 BRDM (side numbers 372, 373).
At the same time, the Kremlin is concerned about the high likelihood of the start of active hostilities in the Donbass. This was announced to the media by the press secretary of the President of Russia Dmitry Peskov.
The likelihood of hostilities in Ukraine (in the Donbass - ed.) Is still high. This remains a matter of particular concern and concern to us.
- he said.
We remind you that according to the official representative of the Ministry of Foreign Affairs of the Russian Federation Maria Zakharova, Kiev
pulled off
already half of their troops are in the Donbass, i.e. 125 thousand military personnel.