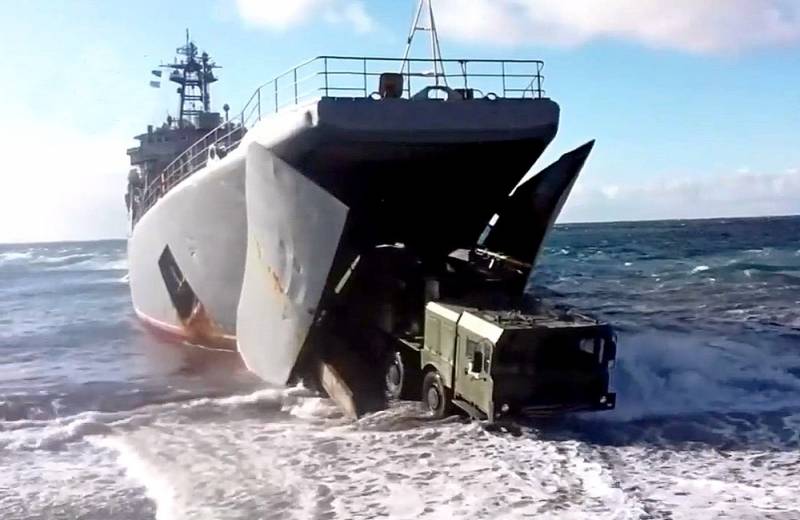 The Bastion anti-ship systems with P-800 Onyx missiles first came on alert on Matua Island in the middle group of the Great ridge of the Kuril Islands. According to a press release from the Eastern Military District, now the missilemen will keep the adjacent water area and strait zones under constant control.
It is noted that for a comfortable stay of the calculations on the island, an autonomous military town was built, allowing the military to serve all year round.
This
news
, which in itself is important, becomes even more interesting in the context of data on the development of the modified P-800 Onyx missile. Back in 2017, the media, citing sources in the military-industrial complex, reported work on increasing the maximum flight range of a supersonic missile.
In 2019, the TASS agency announced the preparation of tests of the Onyx-M with a range of 800 km. According to other data, the modified P-800 missile will be able to hit targets at a distance of 1000 km. This means that the Russian DBK "Bastion" easily reaches the Japanese island of Hokkaido.
Moreover, such a firing range of the complex allows you to keep at gunpoint the La Perouse Strait, separating Sakhalin and Hokkaido islands. This strait is a very convenient opportunity for the Japanese fleet to quickly enter the Pacific Ocean.
The modified "Onyx-M" in the Kuril Islands thus becomes a serious problem for Tokyo, sharply limiting the mobility and effectiveness of Japanese naval ships in the region.