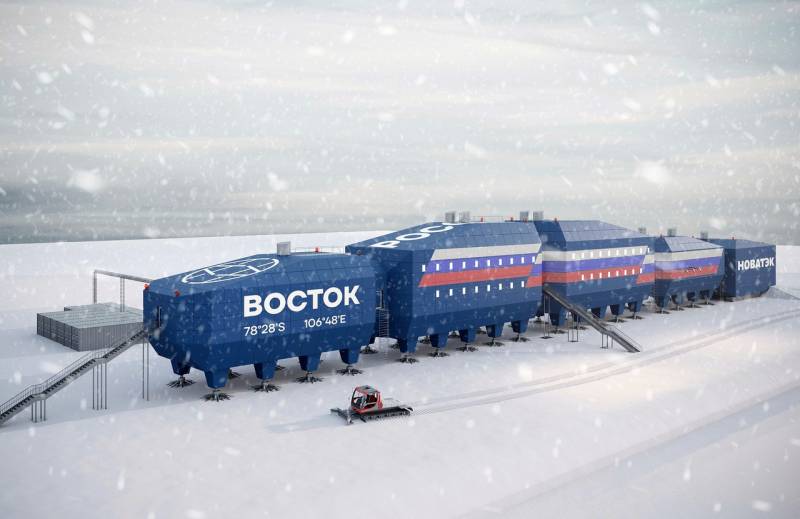 The container ship Cape Dezhneva delivered a new wintering complex for the Russian Vostok station to the Antarctic coast. This became known to the sources of the newspaper.
LOOK
at the St. Petersburg Antarctic Research Institute. It is reported that the vessel is unloading in Talaya Bay near the Antarctic Progress station.
The container ship Andrey Osipov, the tanker Yaroslav Mudryi, and the icebreaker Kapitan Khlebnikov are also taking part in the delivery of the new wintering complex. After unloading Cape Dezhnev, the valuable cargo for the polar station will be transported in parts directly to the place of its final assembly.
The Vostok station is located 1500 km from Progress. As the Minister of Natural Resources and Environment Alexander Kozlov explained, the participants of the expedition will have to make three trips over the next two months, using 45 tractors and 28 carriages.
The newest Vostok wintering complex was built at the Gatchina Pilot Plant of Building Structures. It is designed for comfortable accommodation of 35 polar explorers in the summer and up to 15 people in the winter. The modern complex consists of 133 modules, and the total living area of ​​the new station will be about 1,5 thousand square meters.