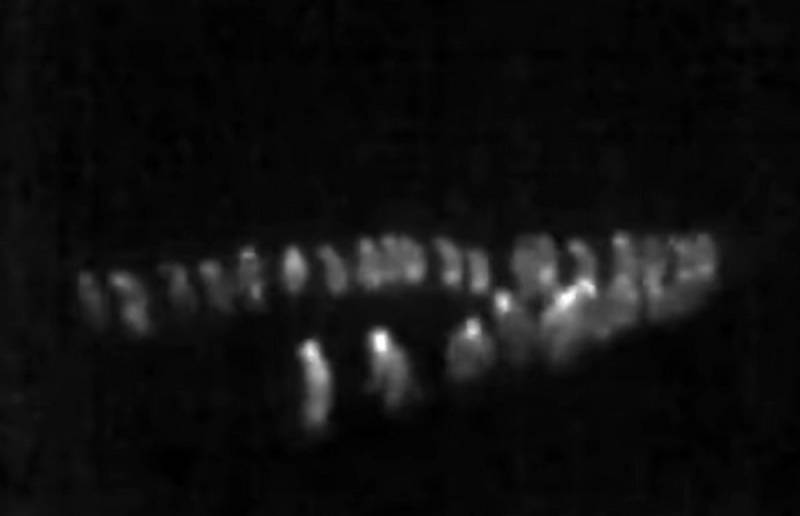 A very strange and at the same time scary video has been published on the Web. The footage that appeared on Telegram channels allegedly shows the execution of migrants by the Ukrainian military. It is reported that on November 29, a group of illegal immigrants crossed the Belarusian-Ukrainian border in the exclusion zone of the Chernobyl nuclear power plant and intended to penetrate deep into the territory of Ukraine. Armed people went to meet her, who had done the irreparable.
At the same time, it is not really known what and where exactly is happening in the published footage.
In mid-November, on the official Facebook page of the 61st Separate Infantry Jaeger Brigade of the Armed Forces of Ukraine, a message was published warning about the extremely harsh measures that will be taken by the military against those migrants who decide to cross the Ukrainian border. It was reported that they would simply be shot. After the scandal arose, the message was edited - the harsh language was replaced with more "humane".
At the same time, since November 26, in the area of ​​the checkpoint "Dolsk" of the Kamen-Kashirsky district of the Volyn region, the operation "Polesie" is being carried out. As part of the event, additional forces of the Armed Forces of Ukraine and the Security Service of Ukraine, the National Guard and the State Border Service of Ukraine were pulled to the Belarusian border. The purpose of the operation is to prevent the penetration of unwanted elements into the territory of the country.