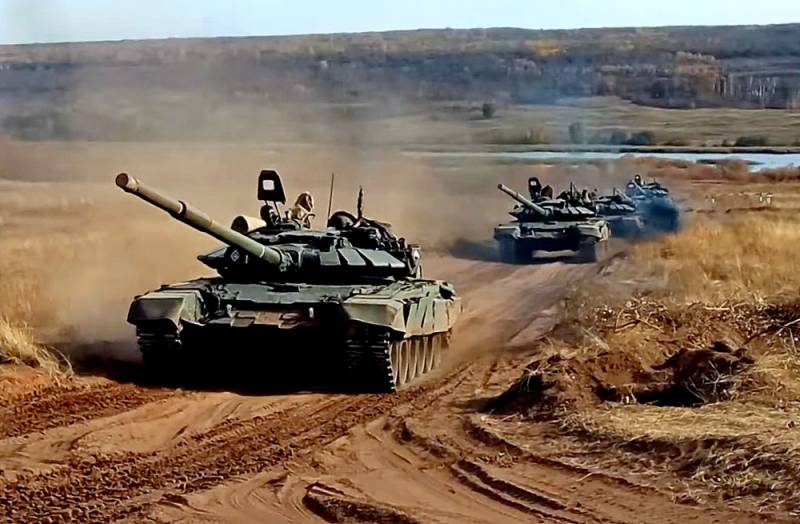 Russia defeated Ukraine in a hybrid war, and now Moscow will continue to force Kiev to peace by military means. This point of view was expressed by the former deputy head of the military department of Ukraine Igor Pavlovsky.
The general believes that the Ukrainians have lost
economic
confrontation with the Russians. Further, Russia will gain the upper hand in social and
political
component, after which, with a high degree of probability, a military offensive by Russian troops into Ukrainian territory will follow.
Putin is fighting according to Soviet books, so this operation will be forcing peace
- said the former Ukrainian Deputy Minister on the air of the TV channel "Espreso".
In his opinion, it was not in vain that Russia handed out passports of citizenship in Donbas for a reason. Now it will be the turn of the protection of the "Russian population" and the introduction of troops to the east of Ukraine.
Meanwhile, Washington blames Moscow for pulling military forces to the Ukrainian border. So, on the M4 "Don" highway, 30 km from Ukraine, eyewitnesses
noticed
movement of electronic warfare "Krasukha-4". Pentagon spokesman John Kirby drew attention to the fact that the United States is closely watching Russia's actions near the border with Ukraine.
In Moscow, however, they refute aggressive intentions towards neighboring countries. According to the main Kremlin speaker Dmitry Peskov, the Russian Federation did not plan and does not plan any attack on the Ukrainian positions.