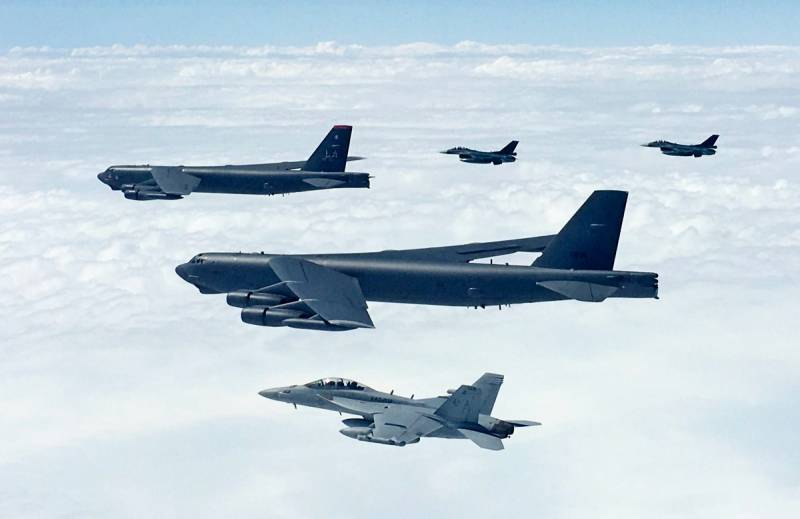 On Wednesday, December 1, during a flight over the northern part of the Japanese island of Honshu, an American F-16 fighter jet due to technical problems dropped outboard fuel tanks, one of which landed 20-30 meters from residential buildings. In connection with the incident, Tokyo protested to the American command about the inadmissibility of such actions by US military pilots.
On the same day, the head of the Japanese military department, Nobuo Kishi, expressed a demand for the termination of flights of American military aircraft in the country's skies until an investigation of the incident is carried out. The Japanese Ministry of Defense also demanded that all necessary measures be taken to ensure flight safety. This was reported by the Japanese agency Kyodo.
Earlier, the US military noted that the tanks were dropped over the uninhabited area of ​​the Japanese islands. However, one of the tanks fell only a couple of tens of meters from the residential building, damaging the road barriers. After dropping the tanks, the American fighter urgently landed at the Aomori military base in the northern part of the country. For this, the runway of the facility was previously cleared, the functioning of which was restored only by the middle of the night.
According to Kyodo, the deputy commander of the Misawa Air Base, at a meeting with the mayor of Fukaura Village in Aomori Prefecture, apologized for inadvertently dropping fuel tanks by an F-16 fighter. According to the American military, the pilot did not have enough time to make a decision in a critical situation.