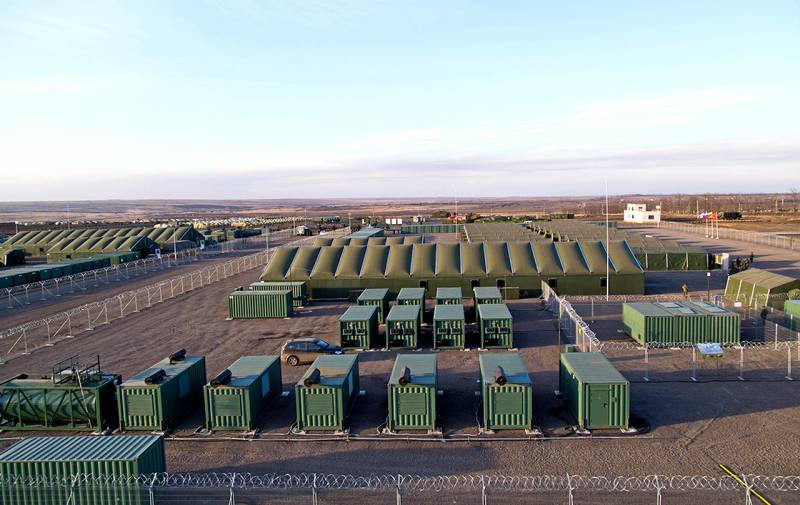 The battalion tactical groups of the motorized rifle formations of the Russian army began training sessions in fire training at the combined-arms training grounds of the Southern Military District (headquarters in Rostov-on-Don). As reported in the press service of the district, more than 10 thousand servicemen have already made marches to the exercise sites.
Combat coordination of squads, crews and crews is organized as part of the first training module at more than 30 combined-arms training grounds
- said in the Southern Military District.
For the comfortable accommodation of personnel, autonomous field camps of a closed life support APL-500 produced by the St. Petersburg "PiterEnergoMash" have been deployed.
As stated earlier in Kiev, the Russian army uses regular exercises near the Ukrainian borders only as an excuse to build up army forces in the region. The Ukrainian authorities note that during the preparation of the exercises in the spring of 2021, a significant number of armored vehicles were assembled in the Smolensk, Rostov and Voronezh regions. Most of the combat vehicles, however, remained on the territory of the training grounds and were not returned to their places of permanent deployment.