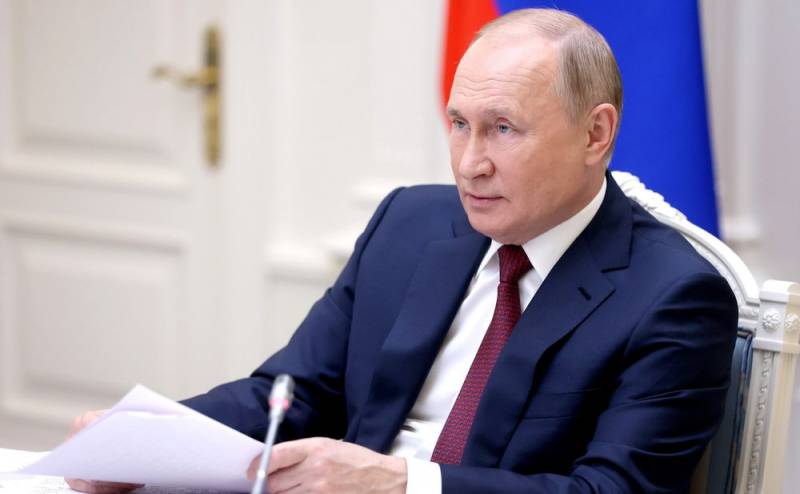 The Kremlin did not disregard information about the possible appearance in Ukraine of NATO strike complexes that threaten Russia. Moscow can respond to this right now without waiting for the deployment of Western missile weapons. This was announced on November 30 by Russian President Vladimir Putin during the Russia Calling! VTB Capital investment forum, which was held in the format of a video conference.
The Russian leader noted that if such types of weapons are deployed in Ukraine, the flight time of missiles to Moscow will be 7-10 minutes, and for hypersonic units - 5 minutes. He made it clear that this is, in fact, an existential threat that requires urgent, extraordinary measures.
What are we to do? Then we will have to create something similar in relation to those who threaten us so. Can you imagine? And we can do it now
- Putin warned, hinting that Russia has sufficient military potential.
In addition, the head of state answered the question about the preparation of the Russian army for the "invasion" of Ukrainian territory, with which the West and Kiev regularly intimidate the international community.
The possible introduction of Russian troops into Ukraine was discussed at the beginning of the year and when we were conducting the Zapad-21 exercise. But, as we can see, this did not happen.
- Putin explained.
The master of the Kremlin emphasized that the point is not "to send troops or not, to fight or not to fight", but in establishing relations to create a more equitable and sustainable development, taking into account the interests of all parties. In his opinion, if everyone sincerely strives for this, then no one will experience any threats.
At the same time, regarding the transfer of military
equipment
Russian Foreign Minister Sergei Lavrov spoke about NATO towards the Russian borders. During a joint press conference with his Brazilian counterpart Carlos Alberto Franco França, he said that the West is pushing Kiev to anti-Russian activities and the Ukrainian authorities may go on a "military adventure."
Lavrov indicated that there is a process of concentrating the Alliance's armored vehicles near the Russian border. At the same time, Kiev is sending more and more forces and means of the Armed Forces of Ukraine to the demarcation line in Donbass, and the number of Western instructors on Ukrainian territory is increasing.
The minister added that Russia does not need conflicts. At the same time, a direct threat to the security of the Russian Federation is being created. Moreover, the West is not trying to keep Kiev, but is doing everything possible to aggravate the situation. Therefore, Moscow will have to take all the necessary measures to ensure security itself.