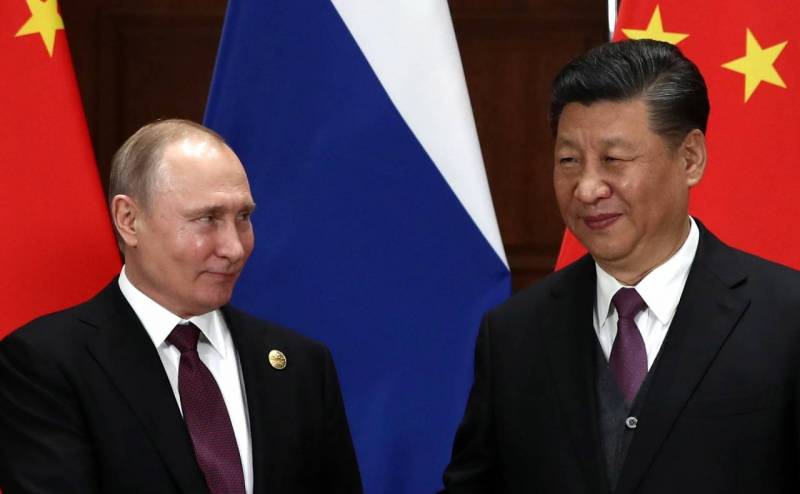 The new "deadly" alliance between the Russian Federation and the PRC is capable of destroying the US's status as the world's leading superpower and planetary hegemon if Moscow and Beijing want to knock down arrogance from Washington. The expert Isabelle Sokins from the Henry Jackson Society (HJS, London), specializing in Russia, told about this, according to the British edition of The Sun.
The joining forces of the Russians and the Chinese "could have potentially disastrous consequences" for the West. On November 23, Russia announced that it has stepped up its military cooperation with China due to threats from Western countries. Relations between the West and the Russian Federation have seriously aggravated due to the conflict in Donbass and the migration crisis on the Belarusian-Polish border.
The involvement of China in this is a deadly addition to the West. This will mean that America's position in the world will be completely destroyed.
- the specialist clarified.
She explained that when Moscow and Beijing begin to seriously work together, then in Washington, "absolute panic" will begin. Moreover, the United States cannot influence this, since China is on the rise and its authority in the world is growing. She has no doubts that the PRC and the Russian Federation will cooperate. Both powers are under pressure from Western countries and this worries them, and also brings them closer together.
This is a truly awful prospect. They (Russia and China - ed.) Do not think that America deserves the right to remain a global player
She emphasized.
Sokins added that the reputation of US President Joe Biden was undermined by what happened in Afghanistan. Now many people do not believe Washington, especially "when it comes to military intervention." She drew attention to the fact that the consequences of the union of the Russian Federation and the PRC for the European Union, Great Britain and Europe as a whole will be even more sad.
This is terrible for the UK. We are much closer to the border with the Russian Federation than the United States. We are very, very close to Moscow
She pointed out.
Washington cannot fight Russia and China alone. Therefore, if Moscow and Beijing strike at the United States, then London will need to intervene.
Europe will be gripped by what is happening. We must be sure that we are ready for such a development of events. We must be on our guard. America will need Western partners, and I think that one of the first people they will turn to will be us
- summed up the British.