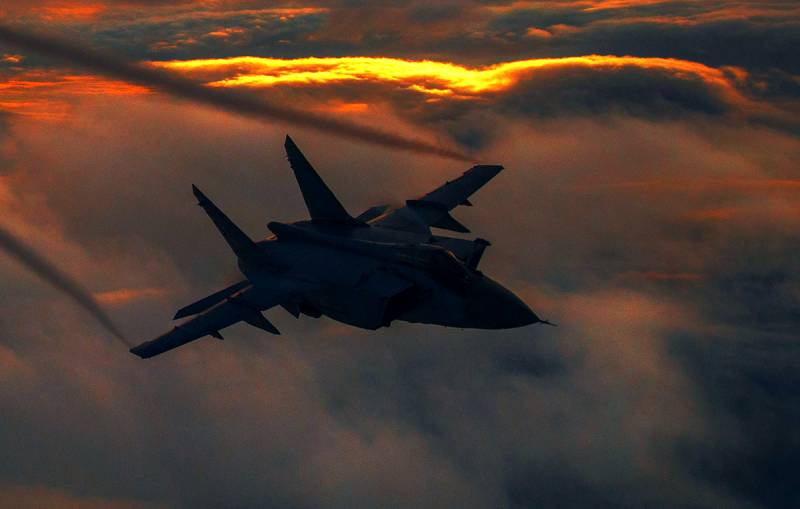 The Russian military-industrial complex is engaged in updating and modernizing the MiG-31 long-range supersonic fighter-interceptor. According to experts from the Indian resource EurAsian Times, the updated combat aircraft will become a serious bid by Moscow to contain the unfriendly aspirations of the West.
The process of re-equipping the MiG-31, to one degree or another, has been going on since 2007, but more detailed information on the progress of modernization appeared after Russia's participation in the Dubai Aviation Show (from 14 to 18 November this year), at which the new Su-75 fighter was presented.
Analysts stressed that the improvement of the aircraft will affect the complex of weapons, as well as radar onboard equipment. In addition, it is possible to replace the mechanical control system with a fly-by-wire.
The EurAsian Times believes that it was no coincidence that Moscow released data on the MiG-31 upgrade. At the moment, the tension between Russia and the aggressive West is increasing - the Russian Federation in the last week recorded about four dozen cases of the appearance of aircraft and UAVs of the North Atlantic Alliance near its air borders.
The statement that the MiG-31 interceptors will significantly increase their combat effectiveness after the modernization sounded very timely
- emphasized the Indian resource.