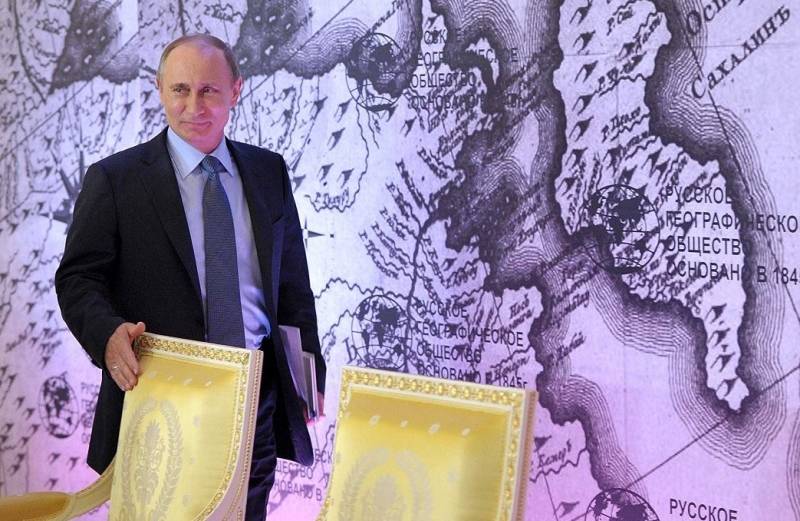 Despite widespread discussion of Russia's actions, Moscow's goals for the collective West are still unclear. According to the American resource 19FortyFive, Putin is implementing a macro-strategy in the near abroad, while the approach of the West is a micro-strategy.
According to American experts, Moscow is exploring the "gray zone" between NATO's eastern border and Russia's western border. This territory includes not only Ukraine and Belarus, but also Moldova and the Caucasian republics.
For example, the Kremlin's hegemonic aspirations include Moldova's "frozen conflict" with Russian-created Transnistria, the continued occupation of two Georgian provinces, and Moscow's recent intervention in Armenia's conflict with Azerbaijan.
19FortyFive also considers the increase in the number of Russian naval exercises in the Black Sea as manifestations of Russian military activity. The dominance of Russia in the Black Sea region threatens not only Ukraine and Georgia, but also worries Bulgaria, Romania and Turkey. At the same time, Putin received substantial space for waging a hybrid war that would meet Moscow's intermediate goals.
The West must acknowledge that the Kremlin is pursuing a broader, more interconnected and longer-term agenda than has hitherto been thought. At the same time, the Russian president improvises on the go and seizes opportunities as they arise.
NATO, in turn, should take on the task of unraveling all sorts of conflicts and other obstacles created by Russia: to liquidate Transnistria, which is politically dependent on the Russian Federation, and also to increase international attention to the Russian-occupied provinces of Georgia, Abkhazia and South Ossetia.