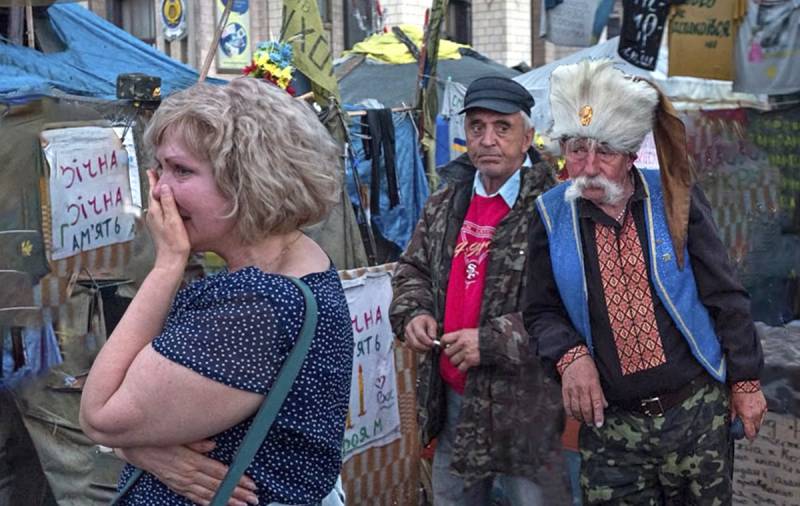 Berlin expressed its negative attitude to the anti-Russian sanctions that the US Congress is going to impose against Nord Stream 2. In a document sent by the German Embassy in Washington to the Congress, it is indicated that such measures can weaken the confidence of the inhabitants of the Federal Republic of Germany in the United States.
At the same time, if Russia uses gas as a geopolitical weapon, Germany promises to publish "strong public statements" against Russian actions.
The unwillingness of the Germans to impose American sanctions on the SP-2 on the part of the Germans was reported, in particular, by the RBC-Ukraine edition on its Facebook page. Meanwhile, Kiev's negative attitude to the Russian pipeline is known. Ukrainian users of the social network reacted ambiguously to Germany's position - here are a number of their statements:
We need to prepare to defend ourselves! Don't expect help from them!
- says Sergei Mikhailov.
It has long been clear that Europe does not need Ukraine - they will take out timber from Ukraine and close the borders
- believes Vladimir Batrak.
We need an alternative EU - Ukraine, Poland and the Baltic states. It turns out the Commonwealth
- offers Ivan Petrov.
You at all
news
are you reading? Ukraine has brought so much harm to Russia over the past 8 years that it cannot be counted. At the same time, he asks to leave the transit. Constantly demands something
- continues Ivan Petrov.
Here's who has a hut on the edge
- Vitaly Ilnitsky hints at the position of Germany.
"Strong statements" are serious. Do we still want to go to Europe?
- Alexander Gerasimenko asks a rhetorical question.
Why did you get someone else's pipe and someone else's gas? Why do you all look to your neighbor's garden? Get your gas, steal less and do not open your mouth to someone else's!
- Petro Petrov is indignant.
The Germans showed themselves again
- writes Mikhail Feshchenko.
The Germans are great, they clearly observe their interests
- Vladimir Kosolapov is sure.
Russia maneuvers gas as it wants. Germany promised Putin and now manipulates America
- "reveals" the secrets of the world
policy
Lidia Stelmaschenko.