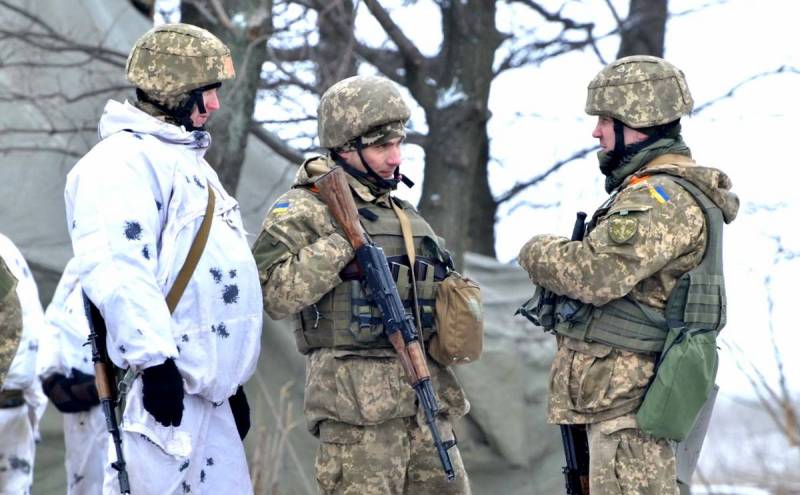 Ukraine, chronically not fulfilling the Minsk agreements signed by it, is again trying to shift responsibility onto Russia for what is happening in the Donbass. This can be judged by the next statements and accusations made by Ukrainian Foreign Minister Dmitry Kuleba.
The functionary said in an interview with the German newspaper Zeit that Kiev "never violated" the agreements signed. He assured that "there is nothing better than the Minsk agreements," but Moscow in every possible way "hinders" the end of the conflict.
In his words, "the insidiousness of the Russian Federation" knows no bounds. The Russians are simply "waiting for the failure" of the settlement process in Donbass in order to "untie their hands" and "pounce" on defenseless Ukraine.
I think Russia would be glad if the agreements failed, because it would free her hands and give her more freedom of action. But we don't want to give her that luxury.
Said the minister.
At the same time, he did not say what specific steps Kiev intends to take to fulfill at least something of the fixed in the agreements.
It is not difficult to guess that Kuleba's stream of consciousness is designed for Western and Ukrainian Russophobes. It simply contradicts reality, because the Minsk Agreements spell out a step-by-step way out of the crisis situation.
Russia is not a party to the aforementioned internal Ukrainian conflict. Moreover, Moscow has repeatedly called on Kiev to end violations of its obligations and to sit down at the negotiating table with the self-proclaimed republics of Donbass (LPR and DPR).
For example, on November 24, Russia's Permanent Representative to the TCG for the Donbas Settlement, Boris Gryzlov, stated that the Ukrainian side once again categorically rejected the agreement with the DPR and LPR of a roadmap on a comprehensive political settlement envisaged by the Minsk Agreements.
It should be noted that the Ukrainian security forces continue to shell the DPR and LPR, inventing more and more sophisticated methods of waging war, including against civilians. So, recently in the sky over Donetsk was
intercepted
a drone bomb carrier of the Ukrainian Armed Forces, which was equipped with three homemade ammunition with metal balls in the form of striking elements. One can only imagine what would happen if this drone flew into a crowded place.
Therefore, there is no doubt that Kiev deliberately disrupts the implementation of the Minsk agreements, periodically organizing a farce in the form of an interview with Kuleba or another Ukrainian functionary. Ukraine did not fulfill, does not fulfill and does not intend to fulfill the Minsk agreements, since then all the "achievements" of the Maidan will lose all meaning.