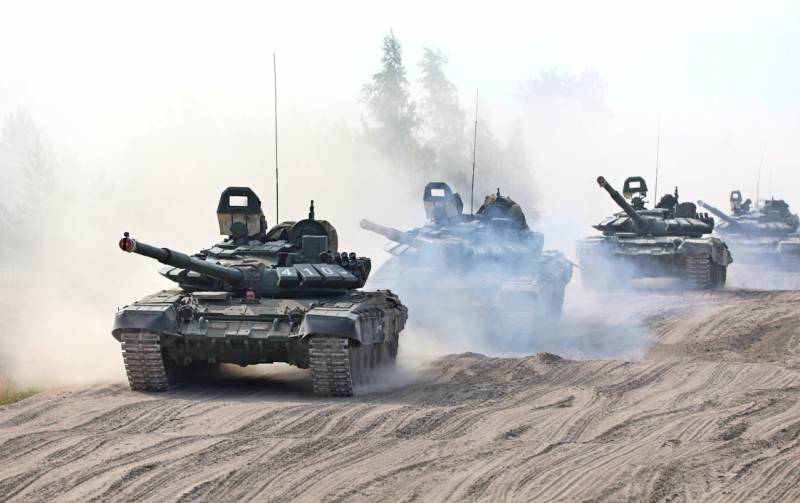 The West continues to intensify hysteria around the "concentration of the Russian military clique near the Ukrainian borders", talking about the "inevitable invasion" of Russia in Ukraine. Another manifestation of the information war against the Russian Federation was the "research" of the consulting company Rochan Consulting, located in Poland.
This structure positions itself as an "independent" firm specializing in the aerospace and defense industry, as well as a "comprehensive and thorough" analysis of the military capabilities of Belarus, Russia and Ukraine. It allegedly provides "unparalleled depth and breadth of regional expertise in war games, open source intelligence, conflict reporting and analysis, global defense and national security markets," and has an "extensive network of analysts."
On November 27, the president of this office, Konrad Muzyka, who calls himself a "military analyst", posted on his Twitter account a satellite image of the Pogonovo training ground in the Voronezh region. The aforementioned military facility is located several hundred kilometers from the border with Ukraine, but this does not bother the "expert". The main thing is to maintain the trend generally accepted in the West.
Here is a snapshot of Pogonovo taken yesterday (November 26) in the morning. He confirms the presence of two armored BTGs deployed at the range with some artillery support (probably 2A65 and BM-27) and TOS-1A. The number of staff there is also probably very limited.
He wrote.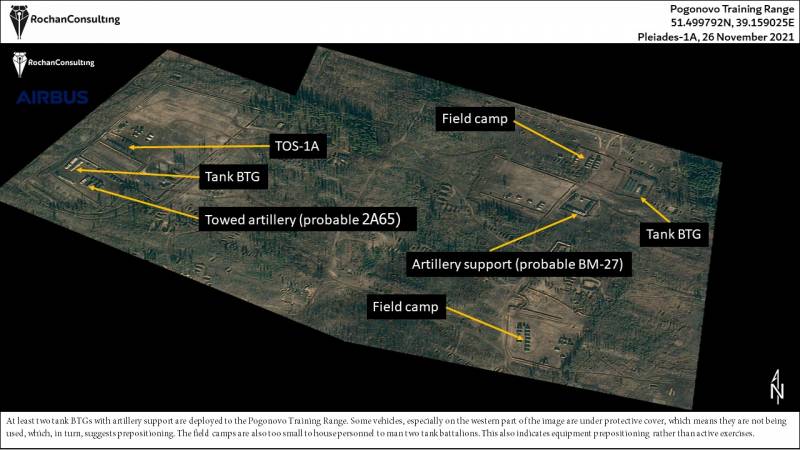 Muzyka believes that the main Russian forces stationed at this training ground have already been formed in the BTG and relocated somewhere closer to Ukraine. In addition, he made an assumption about the landfill near Yelnya in the Smolensk region, about which the media wrote a lot.
I can imagine that Russian troops (for example, from Yelnya) will be sent to Belarus not to attack Ukraine from the north, but in order to threaten it with an attack and, thus, to shackle the potential of the Armed Forces of Ukraine in this direction.
He summed up.