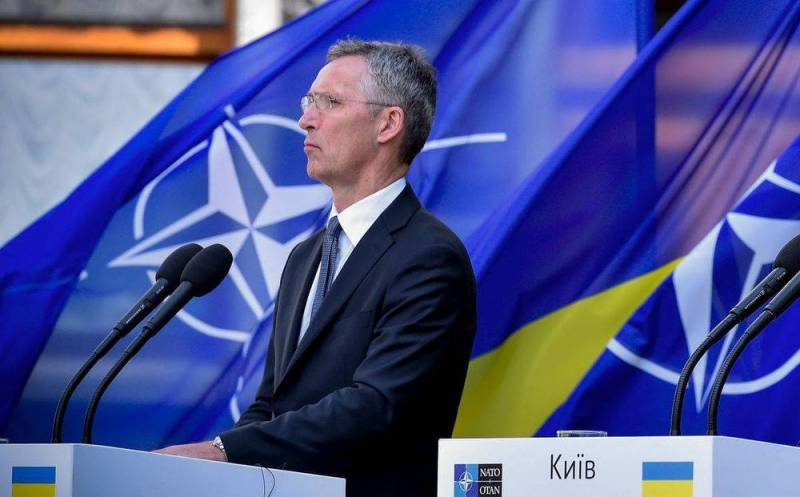 NATO is extremely concerned about the situation in Donbass and on the Russian-Ukrainian border in general. Alliance Secretary General Jens Stoltenbarg announced this on November 26 during a briefing that was broadcast on his Twitter account and was dedicated to the upcoming meeting of 30 defense ministers of the bloc member states in Riga.
Stoltenberg noted that the summit on the territory of Latvia should be held on November 30 and a significant part of it will be devoted to "the concentration of Russian forces at the Ukrainian borders." He clarified that the collective defense provided for by the NATO Charter (Article 5 of the Washington Treaty) does not apply to Ukraine if it is attacked by another state.
The functionary made it clear that the Alliance would not go to war with Moscow for Kiev. But he stressed that NATO "fully supports" Ukraine. At the same time, he called on the Russian Federation "for transparency, de-escalation and reduction of tension."
At the same time, Stoltenberg warned the Russian Federation that if it "attacks" Ukraine, then serious consequences await it - "Moscow will have to pay for this." However, the secretary general did not say what exactly is meant by this. At the same time, he recalled that Kiev is terribly disappointed that it has not yet been included in the NATO Membership Action Plan (MAP) to "protect against the Russian Federation", since not all Alliance countries support such a decision.
Thus, Stoltenberg once again demonstrated double standards in relation to Russia, blaming Moscow without proof and immediately hinting at possible cooperation.