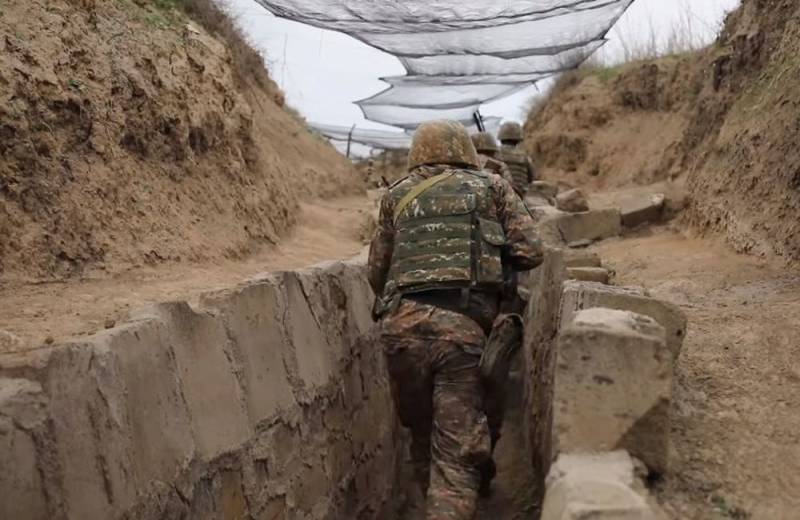 On November 27, a meeting of the leadership of the department was held at the Ministry of Defense of Armenia. The defeat in Nagorno-Karabakh led the Armenian military to the understanding that the army needed to be reformed. This is reported by the Armenian media, referring to the local security officials.
The newly appointed head of the Armenian Defense Ministry Suren Papikyan spoke about the importance, consistency and effectiveness of large-scale reforms. He stressed that the country's authorities are determined to assist any step aimed at further increasing the combat capability of the Armenian armed forces.
The Minister drew attention to solving disciplinary issues and attached importance to increasing the attractiveness of the military profession in the country. He also expressed confidence that the state in the foreseeable future will take effective steps and show concern for the officers.
In this case,
политическая
the situation in Armenia continues to be unstable. Simultaneously with the meeting of the military, the Armenian opposition held its rally on Revolution Square in Yerevan, initiated by the "Liberation Movement" group. The main requirements are the resignation of Prime Minister Nikol Pashinyan and President Armen Sargsyan.
We call on parties, organizations and individuals to unite around these two demands. <…> The problem of our security has not been resolved. We do not know what will happen with the status of Artsakh. Pashinyan is unable to advance the interests of Armenia
- said one of the leaders of the National Christian Party "Awakening" Ara Zohrabyan.
The politician pointed out that in the trilateral statement of Moscow, Yerevan and Baku dated November 26, 2021, it was said about the creation of a commission on the delimitation of the border between Azerbaijan and Armenia with the support of Russia. At the same time, the parties referred to the trilateral agreement of November 9, 2020, the points of which, according to Zohrabyan, were violated to the detriment of Armenia. He explained that the Azerbaijani army did not remain in its positions, but invaded the territory of Armenia. At the same time, the Azerbaijanis did not return the captive Armenians, and blood continues to flow on the line of contact.
Note that recently from the ranks of the Azerbaijani army were
fired
servicemen sharing photos and videos about the hostilities in Nagorno-Karabakh and on the border with Armenia on social networks.