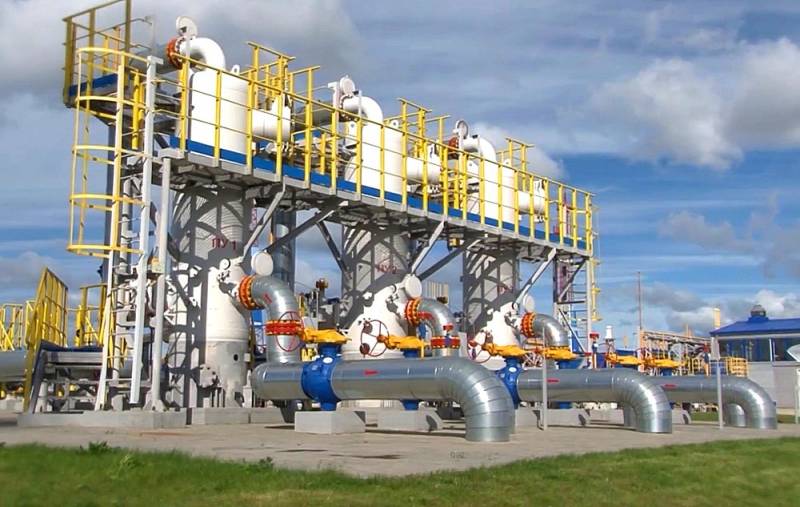 The Russians can launch the Nord Stream 2 pipeline even before the certification process is completed. This was reported by the German newspaper Handelsblatt on November 26.
Representatives of the German press suggested that the pipeline operator would have to pay "only" a fine of € 1 million for this. They assume that the launch of the NEL (continuation of Nord Stream) and EGL 401 (owned by Ferngas from Germany) and EGL XNUMX pipelines cost the same amount. ) prior to certification.
Penalty of € 1 million looks acceptable against the background of € 10 billion investment in the project
- the authors consider.
The newspaper is convinced that thanks to this, Gazprom will be able to save on the transit of "blue fuel" through the Ukrainian territory. Therefore, this option looks "tempting". At the same time, the journalists were not able to convincingly explain why the Russian gas giant needs this. In addition, the German Federal Network Agency (BNetzA) directly indicated to the publication that the precedents with NEL and EGL 401 are incomparable with "SP-2", the certification of which
suspended
prior to bringing the activities of Nord Stream 2 AG into compliance with the current legislation of the Federal Republic of Germany.
Note that Gazprom pays for transit to Ukraine according to the take-or-pay formula. The money goes for the contracted volume, and how much raw material will pass through the "pipe" does not matter. Moreover, for almost all of 2021, Gazprom is exactly like this.
arrives
paying the full cost and sending less gas. It should also be noted that with the advent of cold weather, such publications in the Western press occur more and more often, but sane people in Russia look at them as provocations.
We remind you that Gazprom officials have repeatedly stated their unwillingness to violate European legislation. Therefore, despite the fact that both strings of the pipeline are filled with raw materials and are under pressure, the gas giant is in no hurry to start illegal supplies. The Europeans need gas, and Gazprom is able to wait a few more months for the European Union to "mature". Moscow does not want to give its "partners" a reason to accuse itself of "an obsessive offering of its goods to a common European home."