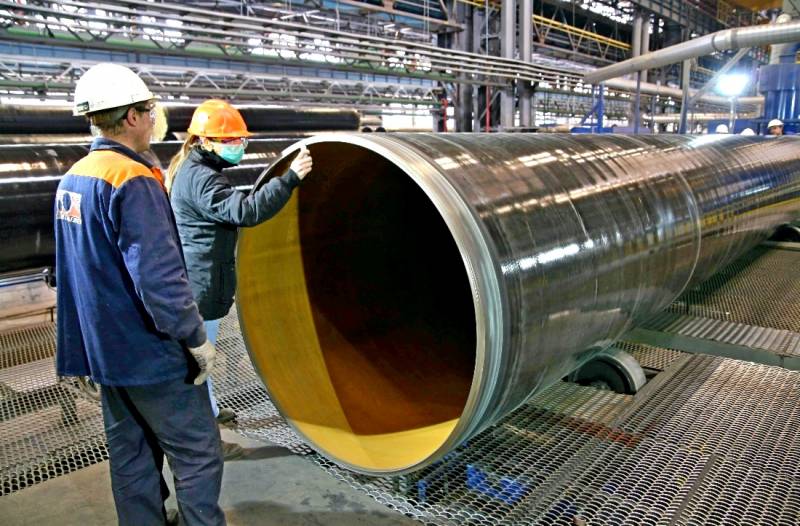 On Friday, November 26, a delegation of representatives from Russia and Pakistan visited the Chelyabinsk Pipe-Rolling Plant. The visit was timed to coincide with the launch of the first pipe for the Pakistan Stream gas pipeline. The gas route will connect the north and south of Pakistan, and will also receive gas from the yet to be built pipeline from Turkmenistan to India via Afghanistan and Pakistan.
At the head of the Russian and Pakistani delegations, the enterprise was visited by the Minister of Energy of Russia Nikolai Shulginov and the head of the economic department of Pakistan Omar Ayub Khan. Shulginov and Ayub Khan, as well as the chairman of the board of directors of TMK (Pipe Metallurgical Company, owner of the Chelyabinsk plant) Dmitry Pumpyansky and Governor of the Chelyabinsk Region Alexei Teksler signed the pipeline, which will be the first in the construction of the gas pipeline.
The visit to the enterprise took place on the eve of the 7th meeting of the intergovernmental commission of Russia and Pakistan, at which issues of multilateral cooperation between the two countries were discussed. In particular, at the meeting it was decided to increase the capacity of the Pakistani Stream up to 16 billion cubic meters per year. In addition, the parties discussed
economic
и
technical
component of the pipeline.
Russian and Pakistani experts also expressed interest in cooperation in the energy sector in general - in particular, in terms of the construction of power generation facilities in Pakistan, the supply of electrical equipment and products of Russian engineering and the development of energy infrastructure in Pakistan with the participation of specialists from Russia.
As noted by the Pakistani Minister of Economy, the gas pipeline under construction will be only the first step in a chain of joint projects between the two countries. Ahead is the implementation of plans in the field of mechanical engineering, agriculture, hydropower and the aviation industry.