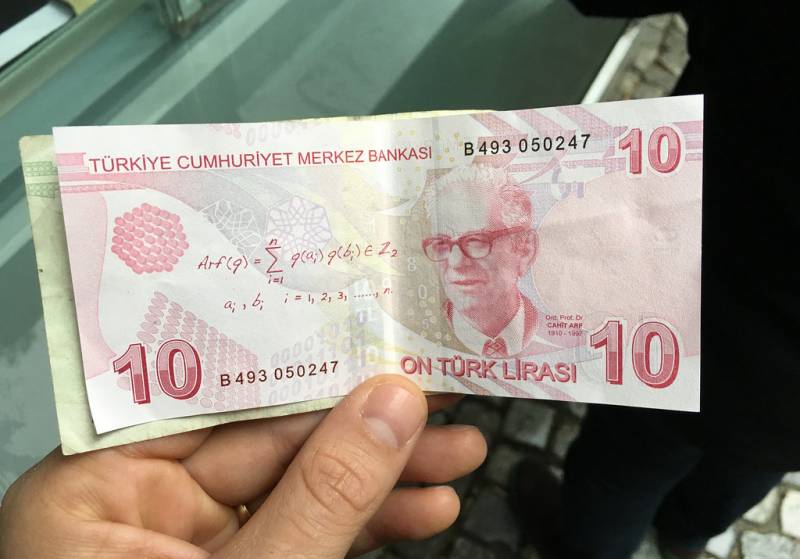 On Tuesday, November 23, the Turkish lira exchange rate significantly decreased against the US dollar - it was given 12,5 lira, which is 9 percent more than a day earlier. Meanwhile, back in August this year, the dollar was worth 8,3 lira. The Turkish edition Sabah associates the incident with the planned US action.
Turkish experts remind that even before the beginning of his presidency, Joseph Biden promised to punish Ankara for its cooperation with Moscow and Beijing, as well as for conducting an independent
policy
in the Middle East and the Mediterranean region. To this end, Washington is funding opposition forces inside Turkey.
So, according to Sabah, the Americans were able to influence the municipal elections in 2019, when, in the words of the American president, "the party of Recep Erdogan was kicked out of Istanbul." However, polls show support for Erdogan's policies from the Turkish population, and his party may again prevail in the presidential and parliamentary elections in 2023.
In this regard, the Americans launched a scenario of financial suppression of Ankara's will. For this, as Sabah points out, the process of devaluation of the Turkish currency was launched. Turkey has already felt America's revenge for cooperation with Russia. Nevertheless, according to Sabah, the country will continue to adhere to the course of building an independent world power.