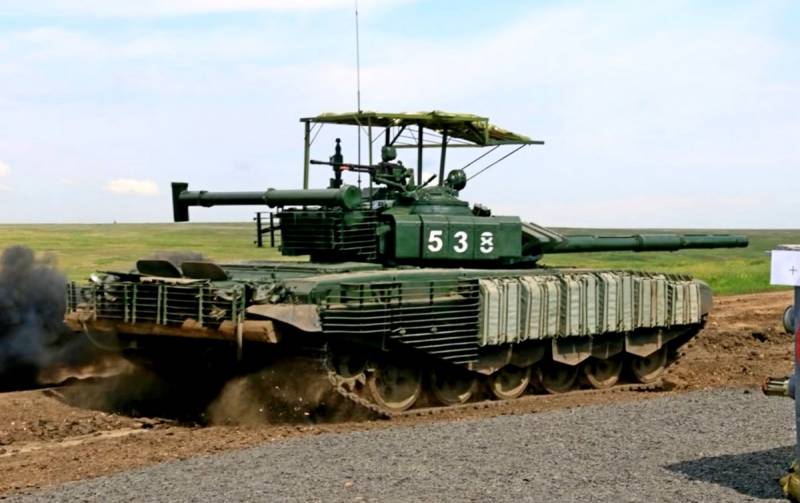 Amid growing fears from the West about a possible Russian invasion of Ukraine, a Russian T-80 tank with a bizarre visor was spotted in Crimea. According to the American resource The Drive, such means are used to protect against drones and anti-tank missiles attacking from above.
Protection consists of metal cages or mesh structures welded on top of tank turrets. Perhaps they are Russia's response to the appearance of attack drones and ATGM "Javelin" at the Armed Forces of Ukraine. Also, such means can be installed as protection against loitering ammunition of the Israeli Harop system.
According to The Drive, Russian tanks with metal screens installed around the hull and rear of the turret are also noteworthy. This is in many ways reminiscent of the design of Soviet tanks for protection against cumulative anti-tank guns during World War II. Similar types of metal mesh products were also frequently used in Libya and Syria, primarily to protect against side-firing RPGs.