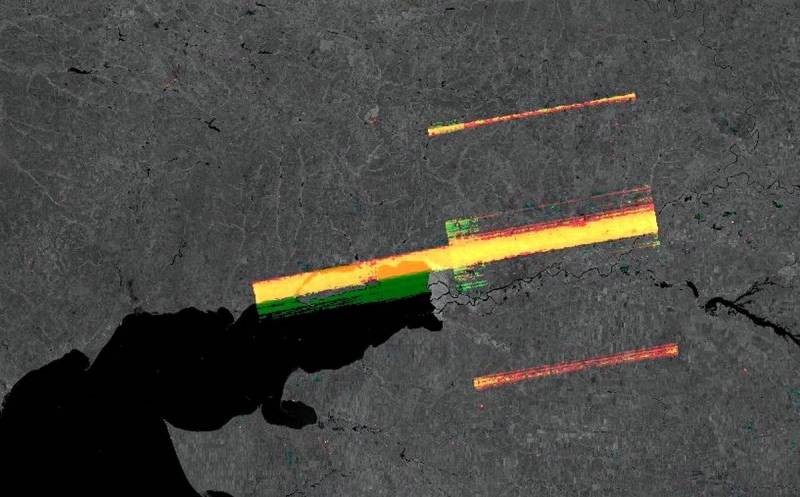 The Sentinel-1 satellite of the European Space Agency has once again recorded the operation of the electronic warfare system in the direction of Donbass. The electronic warfare complex was located in the Rostov region.
In July this year, NATO intelligence satellites have already
noticed
similar "flares" near Rostov-on-Don. The operation of unknown electronic warfare systems is now recorded near the city of Liski and near Voronezh.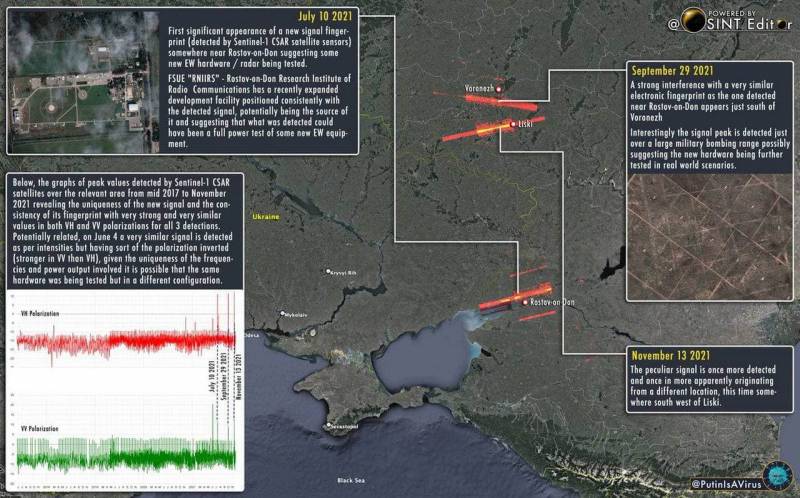 The Sentinel-1 reconnaissance satellite is in low-earth orbit and carries out reconnaissance activities in the interests of the North Atlantic Alliance. The main tasks of the spy satellite are: obtaining high-resolution photographs and electronic reconnaissance.
Earlier, the experts of the publication Аnninhthudo.vn expressed
assumption
that S-400 anti-aircraft missile systems have been deployed near the village of Ternovoye near Voronezh, which cover the Pogonovo training ground, where today there is a significant build-up of the Russian army's armored forces.