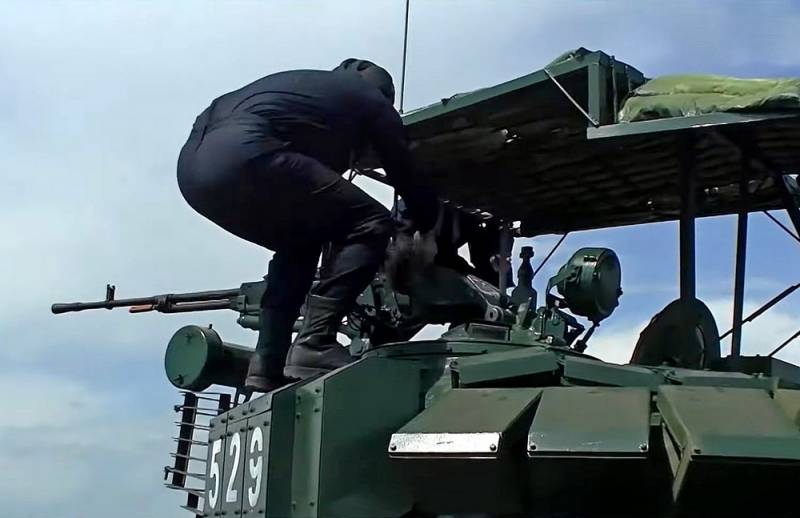 The Turkish media are actively discussing new improvements to the heavy armored vehicles of the RF Armed Forces. Most of all, the Turks were interested in the protective structures (grilles, screens) on the turrets of the T-72B3 tanks.
Local experts believe the Russians have refitted their tanks following the crushing success of Turkish Bayraktar TB2 drones in Nagorno-Karabakh. However, Russian experts disagree with their Turkish counterparts.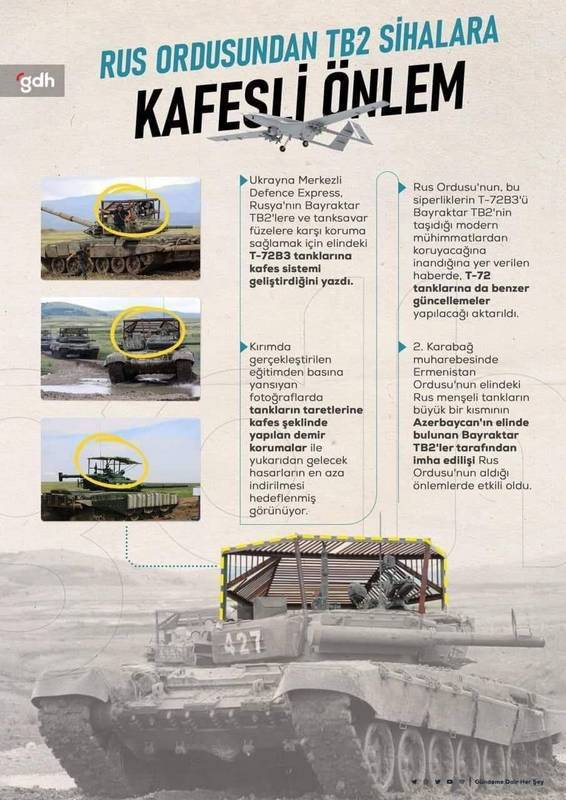 In Russia, they believe that this is not a response to Bayraktar and UAVs as a whole, but to protection directed mainly against anti-tank guided missiles that can hit targets "through the roof", i.e. hit the turret of the tank from above (like "Javelin"). The Turks recalled that in June 2021, tank firing took place in the Rostov region at the Kadamovsky training ground, where tanks with the aforementioned structures on the towers were lit up.
Then many jokingly suggested that protective screens were needed so that the generals who were driving these tanks "did not shine in the eyes." However, the military themselves explained that these were not "sun canopies". Sandbags are fixed inside, and the structure itself is installed so that the cumulative stream of ammunition does not reach the tank.
We remind you that at the end of October on the Web
was discussed
fixation of tanks with similar screens on the towers in Krasnodar during the passage of the train through the railway station.