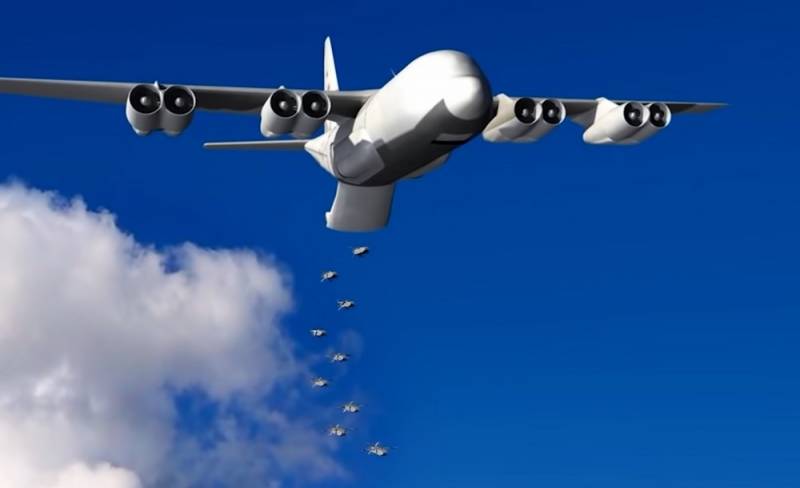 Recently, the Pentagon conducted regular tests of the so-called "flying aircraft carrier" with the X-61 "Gremlin" UAV on board. This system is designed to overcome enemy air defenses without living pilots entering the immediate area of ​​its action.
The essence of the American system is as follows. The modernized C-130A transport aircraft with a "swarm" of X-61 drones will have to approach the enemy's air defense boundary and, without entering its zone of action, release several drones for reconnaissance or strike at various targets. In this case, the surviving "Gremlins" after completing the assignment will be able to return to the "flying aircraft carrier" again.
It should be noted that such a system not only allows not to risk the lives of living pilots, but also significantly increases the range of the drones. However, is it dangerous for Russia?
To begin with, the "flying aircraft carrier", unlike its "surface brother", is not covered by missile defense echelons, which makes it extremely vulnerable during the operation. Consequently, the C-130A must release the Gremlins as far as possible from the enemy's zone of influence.
The flight range of the X-61 drones in the future should be 926 km, but so far it does not even "reach" up to 500 km. This means that in its current form, the Pentagon's "unique weapon" falls into the zone of operation of the Russian S-500 missile defense system.
At the same time, the S-550 complex is already being created in Russia, the range of which will significantly exceed that of its predecessor. In addition, the new system will be "sharpened" for orbital targets, which means that it will not be difficult for it to suppress the slow C-130A transport aircraft.