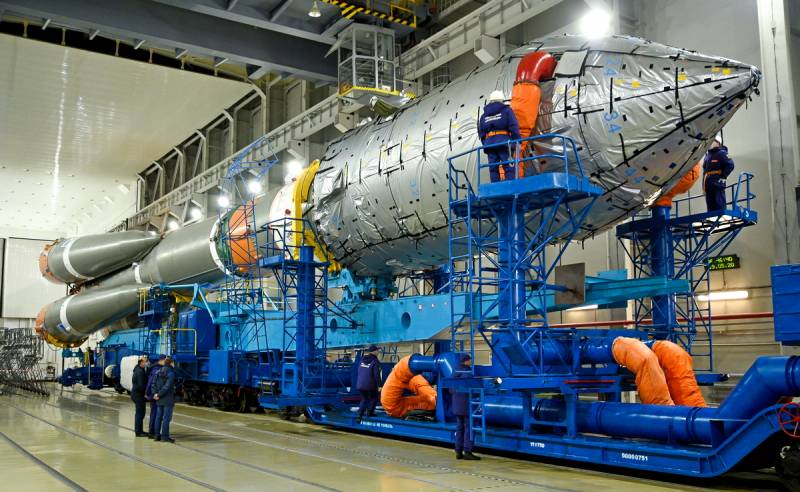 At 04 am Moscow time on November 09, a Soyuz-25b launch vehicle with a military satellite was launched from the Plesetsk cosmodrome. This was reported by the press service of the Ministry of Defense of the Russian Federation. The rocket was launched in the normal mode, the device itself was successfully launched into the Earth's orbit.
The Soyuz-2.1b medium-class launch vehicle at the set time has successfully launched a spacecraft into the calculated orbit in the interests of the Russian Ministry of Defense
- said in the message of the military department.
The type of the spacecraft has not been disclosed, but according to the profile telegram channels, it could be Pion-NKS, which is part of the Liana deployed maritime reconnaissance and target designation system (MCRTs).
We will remind, less than 12 hours earlier, from the Baikonur cosmodrome
was launched
Soyuz-2.1b launch vehicle, which successfully launched into orbit the last Russian module for the Prichal International Space Station. This is a nodal module designed to receive manned spacecraft Soyuz MS and cargo Progress MS up to five ships simultaneously.
Thus, Russia managed for the first time to launch two Soyuz missiles at once within 12 hours.