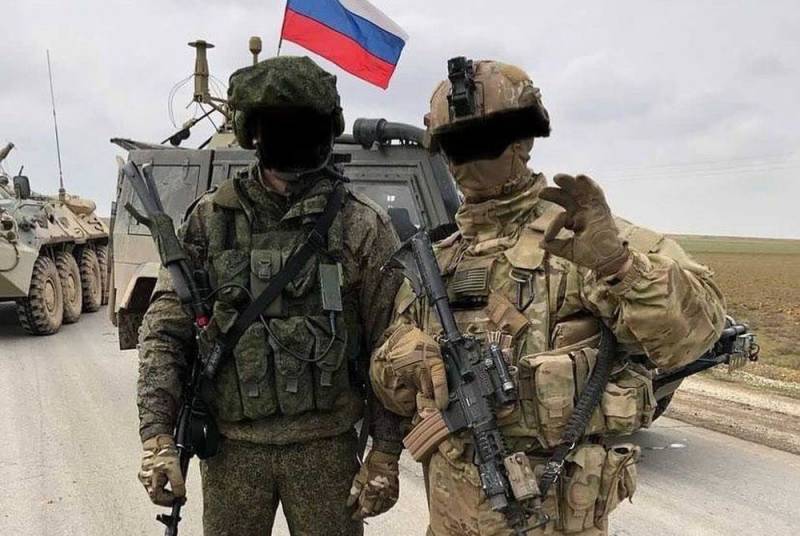 Another joint photo of the Russian and American military, taken somewhere in the vastness of northeastern Syria, has appeared on social networks. At the same time, the uniform and combat equipment of military personnel caused heated discussions and controversies on the Web.
For example, on the VKontakte social network, the topic of "army leggings" on a fighter from Russia, dressed in the "kit of the future soldier" - "Warrior", which is a complex of modern means of protection, communication, observation, aiming, weapons and ammunition, was especially prominent.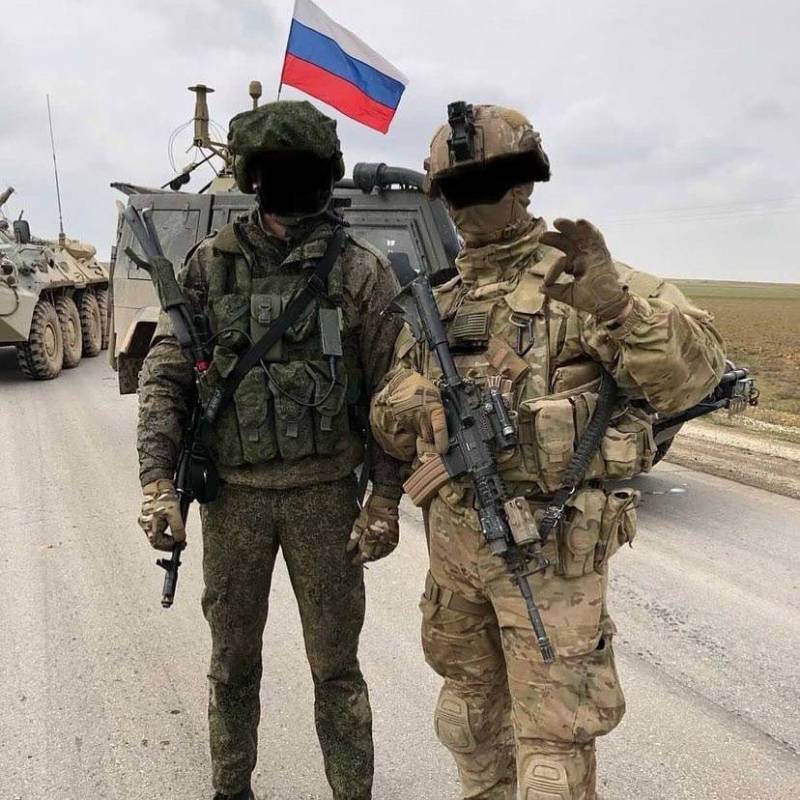 Our leggings are in fashion
- wrote Dmitry Shakhov, whose comment received more than 90 likes.
In our army, contract servicemen followed this tight-fitting fashion, it is so dumb, not practical and inconvenient that I even felt sorry for them
- Anton Trifonov said in response.
Why is "Warrior" so wretched ?!
- asked Yuri Dud (journalist's namesake).
A Russian serviceman has a good modern domestic radio station of the Azart series (a unified tactical radio communication system - ed.), A bulletproof vest and a protective helmet are considered one of the best in the world, what's so bad about that?
- Petr Petrov drew attention in response.
Visually, very tight trousers look strange, everything else should not look, this is not a suit with a shirt or jeans, this is utilitarian clothing
- added Petr Petrov.
It is very sad to note that the US has better uniforms and equipment than Russia!
- says Roman Davyd.
These are normal leggings (women's leggings, tight-fitting legs - ed.). Where can I buy?
- Edward Brevchik joked.
Yudashkin put his hand again!
- thinks Ivan Ivanov.
What local fashionistas stuck to their pants, VVZ (army wind and moisture protection suit - ed.) Have not seen, or what?
- drew attention to Artur Kovalenko.
Where are the knee pads? The American has, and we have?
- Mikhail Gorbachev asked a question.
Green ... 100 percent camouflage in such terrain
- criticized Pavel Barinov.
The American looks much cooler ... And our trousers are kind of messy. For joint patrolling with the Turks, it may work
- Samvel Kamalyan thinks.
Guys, why are you breeding something - "the American's uniform is cooler, our guy is thin-legged" - like grandmothers in the bazaar, by God. Many served here, how much can you say about a fighter in appearance? Let me dress like an American now, and what, become a cool fighter? Normal fit kid, uniform - nothing superfluous, so convenient means and enough for all tasks
- Stepan Klimov sobered his colleagues.