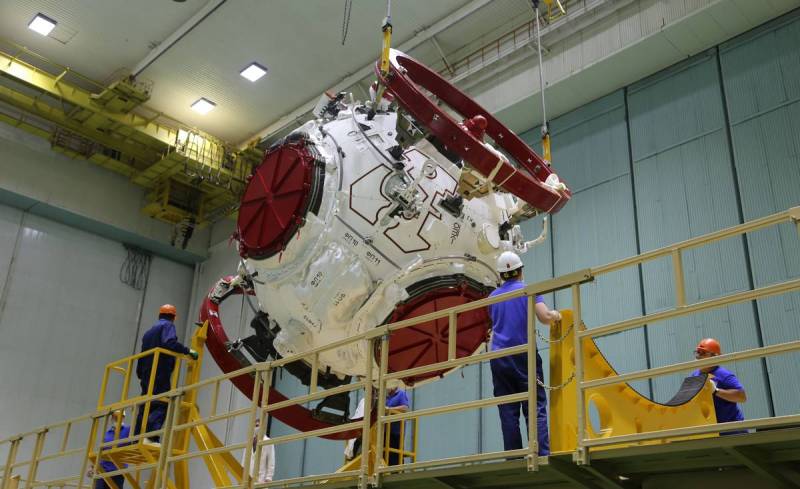 On Wednesday, November 24, a Soyuz-31b carrier rocket equipped with the Progress M-UM spacecraft and the Prichal nodal module was launched from site 2.1 of the Baikonur cosmodrome. Docking to the Nauka multipurpose laboratory module in orbit is scheduled for 18.25 Moscow time on Friday 26 November.
At the moment, the Progress-MS17 cargo ship is located at the Nauki docking complex, the undocking of which is scheduled at 14.18 Moscow time on Thursday 25 November.
According to Dmitry Rogozin, General Director of Roskosmos, the new node module will increase the station's docking capabilities with Russian spacecraft, including the new Orel spacecraft. At the same time, Progress M-UM will deliver about 700 kg of payload to the ISS, including food for the crew of the 66th main expedition, sanitation facilities, as well as water purification and medical control, resource equipment, various technical materials and tools.
The total mass of the load to be delivered to the ISS will be 8,18 tons. As noted by the historian of astronautics Alexander Zheleznyakov, this is a record of the payload mass delivered to the International Station, delivered by the Soyuz-2 spacecraft. This launch of the Russian carrier rocket became the 19th launched to the ISS. At the same time, Progress M-UM is the second Russian module in the history of launches to the station.
The Soyuz-2.1b rocket fuel contains liquid oxygen and nitrogen, kerosene and highly concentrated hydrogen peroxide.