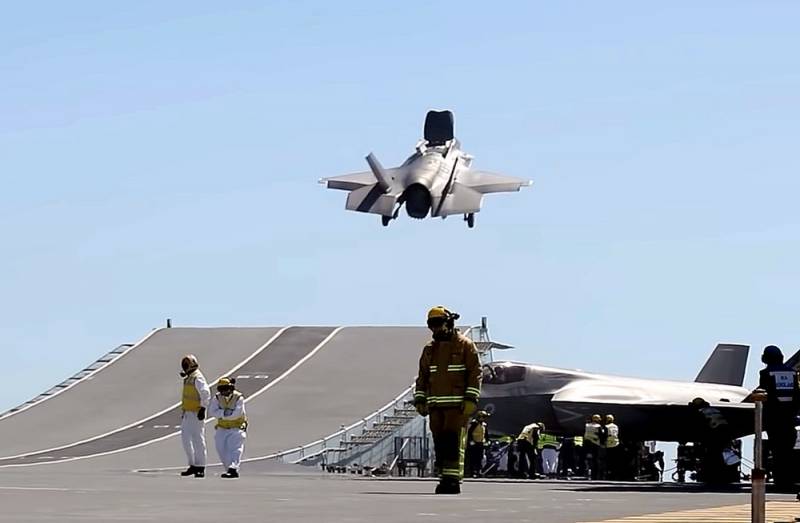 On November 17, a British F-35 fighter-bomber crashed in the Mediterranean during takeoff from the aircraft carrier Queen Elizabeth. The pilot of the flying machine was ejected and was taken aboard the ship without damage.
According to the main version of what happened, the cause of the fall of the F-35 into the sea was an unremoved plug in the aircraft engine, which was sucked inside. Covers and plugs are usually removed
equipment
before departure, and, as a rule, they scrupulously do their job. Something went wrong this time. After the crash of the fighter-bomber, sailors on the aircraft carrier saw an F-35 engine plug in the water.
According to the British military, the cause of the incident was not any actions of hostile forces, the fault is the human factor and negligence in handling military equipment.
At present, the British, with the assistance of their American colleagues, are solving the issue of raising a sunken combat aircraft worth 134 million dollars from the bottom of the Mediterranean Sea. The depth of the sea at the site of the disaster is about 1,5 thousand meters. According to the Daily Mail newspaper, the secret search operation is going to involve mini-submarines and deep-sea vehicles.