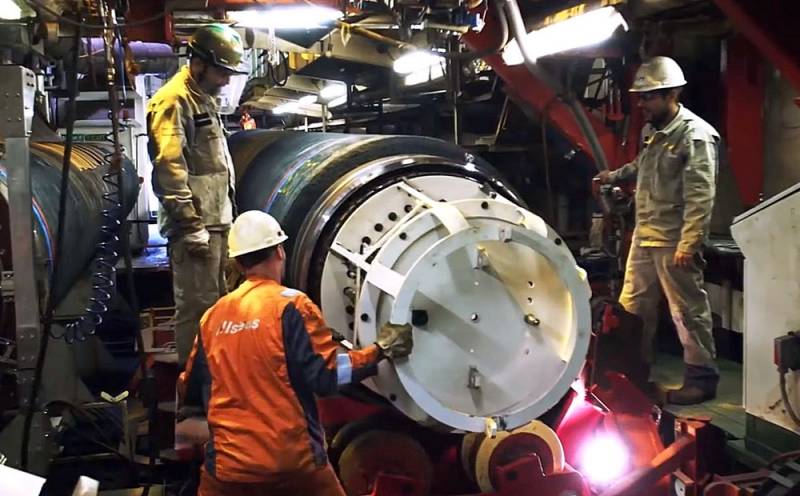 The US Treasury has introduced new sanctions against Nord Stream 2. This time, they hit the Cyprus-based Transadria company and the Marlin ship, connected to a new Russian pipeline along the bottom of the Baltic Sea. The ministry's resource indicates that these measures were taken in accordance with the law "On the protection of energy security in Europe" of 2019.
Washington's restrictions were not approved in Berlin. Omid Noripur, a member of the faction of the Union 90 / Greens party in the German Bundestag, opposed the US prohibitive measures. It is important to note that the German Greens have always been the enemy of Nord Stream 2. Despite this, Noripur considers SP-2 to be the case of Berlin and Moscow, and the intervention of third parties in this case is unacceptable - the partners do not do that.
The pipeline is and will remain the wrong German decision - not the American one
- stressed the parliamentarian (quoted by Reuters).
According to the deputy of the Bundestag from the party "Alternative for Germany" Jan Nolte, the Americans took these actions to weaken the ties between the Russian Federation and the EU.
Earlier, US Secretary of State Anthony Blinken expressed his intentions to impose sanctions on the Russian gas pipeline. Russian Foreign Minister Sergei Lavrov called such steps by the American side "egregious" and noted that Washington is applying sanctions with or without reason.