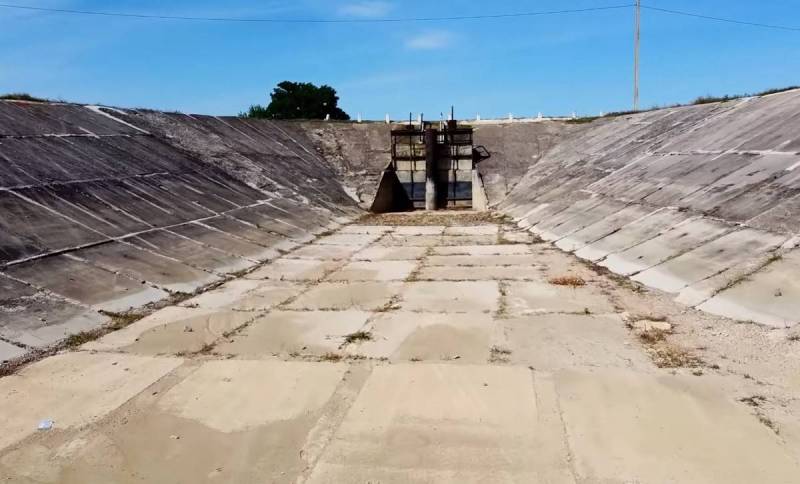 The authorities in Kiev are going to complete the construction of a dam on the North-Crimean Canal in order to finally prevent the Crimeans from reaching the waters of the Dnieper. However, the first vice-speaker of the parliament of the peninsula, Efim Fiks, noted that the residents of Crimea had never set the goal of resuming water supply through the canal.
Earlier, the new minister of the Ukrainian government for the "reintegration of temporarily occupied territories" Iryna Vereshchuk said during her visit to the Kherson region about the need to complete the dam and stop any attempts of Crimean residents to get water from the North Crimean canal.
According to Vereshchuk, by now the facility is 90 percent complete. Thus, Kiev is implementing the recently adopted law "on the abolition of free
economic
zones in Crimea ", according to which the Crimeans will not get access to the waters of the canal until the" constitutional order of Ukraine "is restored on the peninsula.
In response to similar passages of the Ukrainian minister, the Crimean vice-speaker replied that the residents of Crimea did not plan to get access to the North Crimean Canal from Kiev - this issue has not been relevant since 2015, since even in the driest years Russia found ways to solve the water problem of the peninsula.
Let the Kiev authorities live with their own water. The time will come, and they will answer for all their crimes against the Crimeans
- emphasized Efim Fix in an interview
RIA News
.