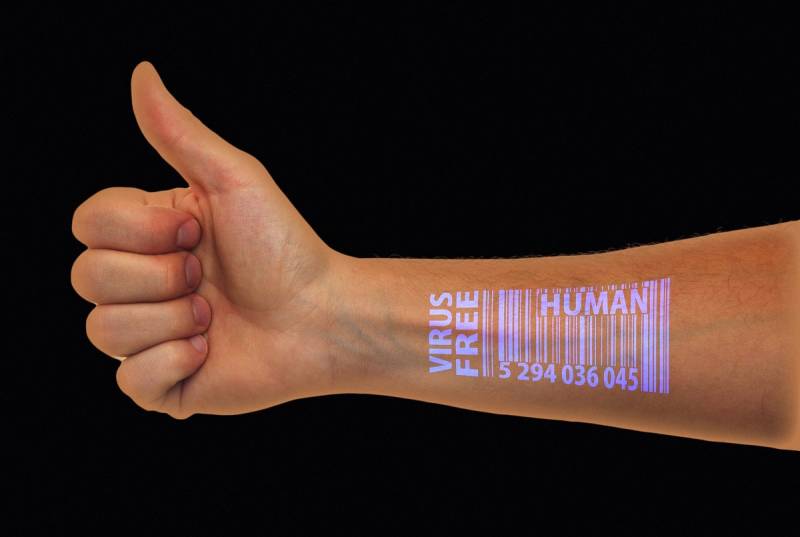 What is happening all over the world now causes a feeling of complete misunderstanding in the majority of normal people. Why were they suddenly divided into "Waxers" and "Anti-Waxers". Why are their inalienable civil rights violated everywhere? Why in some regions it is no longer possible to ride in public transport without a QR code. Everyone is waiting for this madness to finally end, but perhaps it will never end. What gives us reason to express such concerns?
Two rejected paths of development
To understand, the general historical context must be taken into account. At present, the capitalist system has approached its next, probably its most serious crisis. After the collapse of the USSR, Western financial capital marched triumphantly across the planet, with the exception of a few "islands of freedom," like Cuba or North Korea. But his victory was also a defeat, since capitalism by its nature requires the continuous expansion and absorption of new markets. And there are no more of them, "de-democratization" of Cuba or North Korea will not help matters in principle.
So, what is next?
Inside the United States, an internal struggle began long ago and continues to this day between two alternative projects for overcoming the systemic crisis - "imperial" and "globalist". The "globalists", whose political expression is the US Democratic Party, relied on the creation of two
economic
superclusters - the Transatlantic and Trans-Pacific partnerships, which were supposed to ensure competition among themselves and development within the framework of the capsystem. A sort of analogue of the "bipolar" world, but without the restoration of the USSR 2.0 and the ideas of socialism, which should have been moderated by the actual owners of transnational corporations. The "Imperials", whose most prominent representative was Republican Donald Trump, advocated the restoration of US national sovereignty without "puppeteers" from TNCs, which led to the transformation of yesterday's allies from Europe into competitors. Under him, the projects of the Transatlantic and Trans-Pacific Partnerships were immediately liquidated, and the United States withdrew from the Paris Climate Agreement, etc.
But the Democratic Party, through rigging in the presidential elections, returned to power in the United States. And what do we see? Why is the restoration of both partnerships not taking place, why is President Biden, who recently was "on the board" with his Chinese comrades, continues Trump's line of tightening relations with China and the gradual economic strangulation of the Celestial Empire? Why do Democrats behave like Republicans? Or is it much more complicated? And worse ...
"Brave New World" - the third way?
Let's pay attention to two simultaneous global world processes.
First
- let's call it "project pandemic". Now let's not guess whether COVID-19 appeared in someone's biological laboratory, or whether it spontaneously originated in the "bird market" in Wuhan, China. It almost doesn't matter anymore. The consequences are important.
Globally, the system of so-called "lockdowns" has been worked out, when, under the pretext of disease prevention, entire countries are quarantined and state borders are closed. People are deprived of their inalienable constitutional rights "for their own good". The society is forcibly subjected to segregation on the basis of the presence or absence of "ausweisse", sorry, QR-code, which now still need to be regularly renewed, overcoming the health care and bureaucratic systems. Checkpoints on roads, people disembarking from public transport, and so on, suddenly became the new "normalcy". Depending on the presence or absence of vaccination, the population is actually divided into "first" and "second" grade.
Sorry, of course, but this is really starting to look more and more like the so-called "digital concentration camp". Or not digital. How our reality suddenly turned into a real dystopia, we detail
reasoned
previously. And this is all like the reaction of the authorities to COVID-19, which is undoubtedly dangerous, but still far from Ebola in terms of mortality!
And what will our life turn into when a new strain of coronavirus or some other more dangerous infection appears? You look, and the "surplus population" will disappear by itself, as in the dark fantasies usually attributed to "globalists", and the rest will be reliably taken under total state control. Is this not what we are being led to?
Second process
- this is the so-called "global energy transition". Ecology, renewable energy sources, clean air, natural food - this is all, of course, wonderful. But this will most likely not be for everyone, but only for the elite.
What is happening now in the global energy market should not mislead anyone. Energy from renewable energy sources will always be expensive, which we are already being taught to do. Since "green kilowatts" are expensive, it means everything else - housing and communal services, food, clothing, electric cars, education, medical services, everything - everything will be expensive. And this, in turn, means that a place in the "new brave world" will not be for everyone, but only for those who can afford it. It is already clear where the three main economic clusters will be located, where the "golden billion" will be physically based: the United States and Western Europe, China is also fighting for a place in this closed club.
Parallel processes of forced population reduction and rise in the cost of living with the taking of all aspects of socio-economic life under full state control is an extremely ugly implementation of the "golden billion" concept. Capitalism, based on the continuous growth of consumption, is objectively ending. Instead, a kind of new feudalism is being built with population segregation, for example, on the basis of what kind of vaccine he can afford to "inject" with. The logic is clear: expensive - for rich, "right" people, accessible - for the rest, those who are assigned the role of "servants".
This is a brave new world that is being built right now. Is there an alternative to this bastard offspring of historic deadlock capitalism? Yes, this is socialism defamed by the liberals and communism in the future, but who is interested in this now? So, "proles", do not forget to take a QR code with you when you go out into the street.