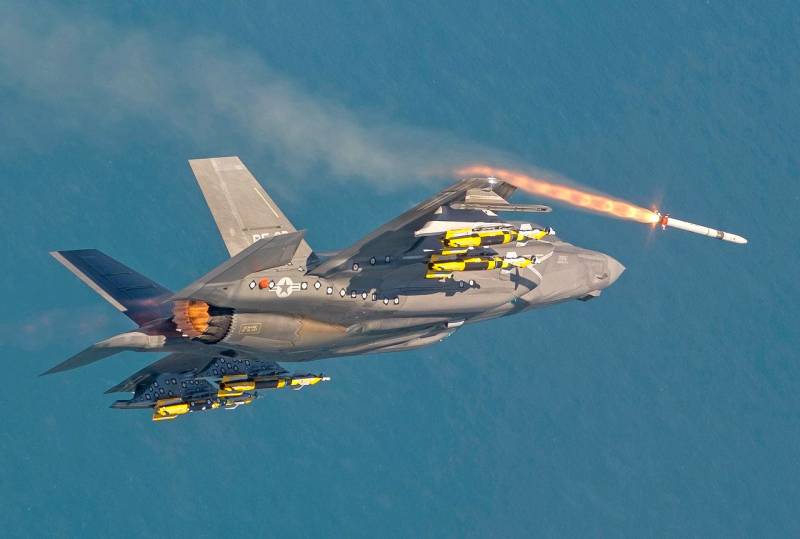 Many people think that the F-35 is only meant to intercept enemy warplanes and air combat. But it is a multi-role fighter that can also be used for massive bombing strikes on the ground, writes 19fortyfive columnist Brent M. Eastwood.
This capability is known as "beast mode", when the aircraft uses ammunition not only from the internal compartments, but also from the external hardpoints.
- said the expert.
He explained that "beast mode" is different from "stealth mode". Typically, F-35s use up to 2,6 tons of ammunition only from the internal compartments in order to maintain maximum stealth for enemy radars. However, missions are different. Sometimes you have to sacrifice stealth and turn the F-35 into a real bomber.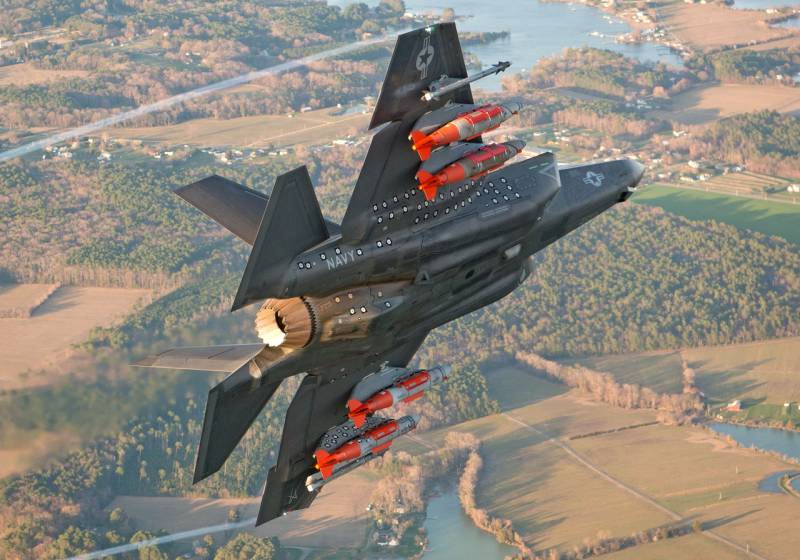 The expert clarified that in "stealth mode", when it is necessary to remain as unnoticed as possible for the enemy's radar, the F-35 is armed with 4 AIM-120 AMRAAM Advanced medium-range air-to-air missiles. When it comes to sneaking past enemy radars and hitting the ground, the F-35 is adding two more high-precision Joint Direct Attack Munition (JDAM) bombs weighing more than 900 kg each.
In "beast mode", when the enemy missile defense does not pose a threat, the F-35 can carry almost 10 tons of ammunition. At this moment, he is devoid of stealth, but has the maximum impact potential. As a fighter, it can be armed with 14 AMRAAM missiles and 2 AIM-9 Sidewinder missiles, and as a bomber with 2 AMRAAM missiles, 6 JDAM bombs and 2 Sidewinder missiles.