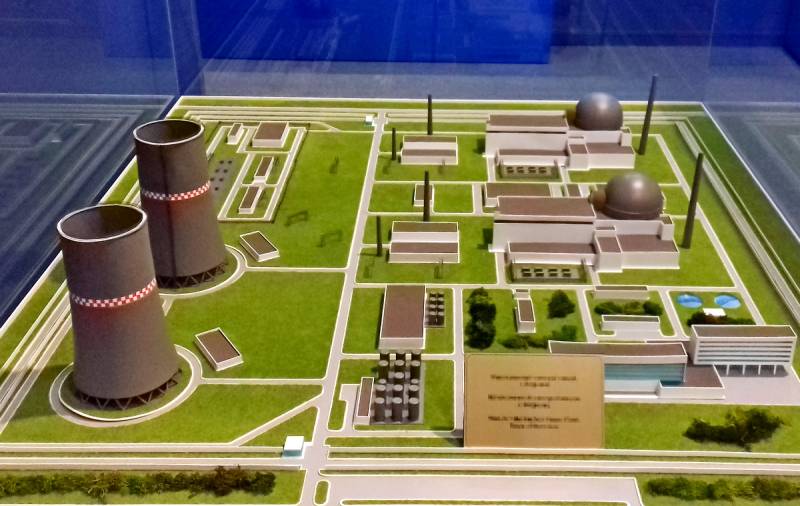 Against the background of an acute energy crisis in Europe, there are calls to recognize nuclear energy as "green" and to return to the construction of nuclear power plants. Ukraine decided to keep up with the trend and thought about reviving the Soviet project of the Chigirin nuclear power plant.
The project of the Chigirinskaya nuclear power plant, 70 km from Kremenchug, was developed in the early 80s of the last century, but was first frozen after the Chernobyl accident, and with the collapse of the USSR it was completely canceled. According to the head of the Ukrainian "Energoatom" Pyotr Kotin, Chigirin is one of the possible sites for the future nuclear power plant.
Among the promising sites are Chigirin, Orbita. We do not say what we will build there, we only cite as an example one of the sites where a nuclear power plant can be built
- he said.
At the same time, it is quite obvious that neither the state budget of Ukraine, nor private business have the funds necessary for the construction of a modern nuclear power plant. Even in a single-unit configuration (which in itself is ineffective in terms of power generation volumes), a nuclear power plant project will cost $ 3-4 billion. Kiev is also unlikely to be able to find foreign investors, given the precarious position of the political regime and the war in the east of the country.
The Chigirinskaya site itself, as local experts believe, is no longer suitable for the construction of a nuclear power plant, since other facilities are being actively built on it.