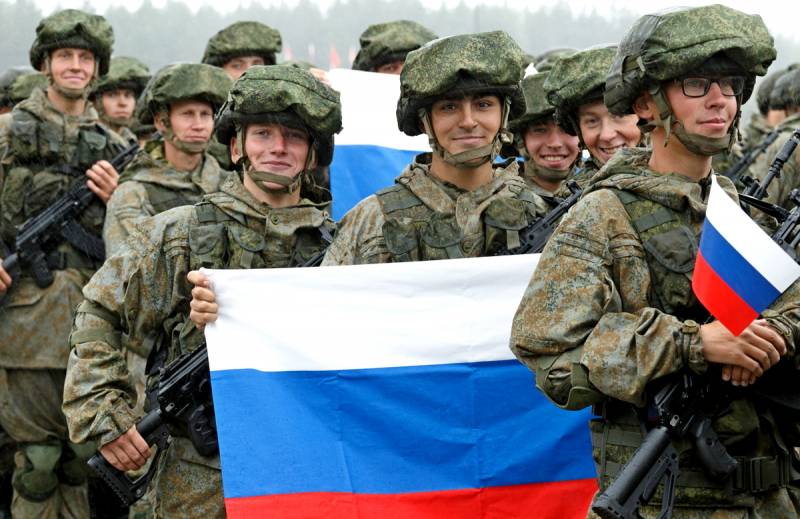 Readers of the website of the American newspaper The Washington Post commented on an article entitled "Amid tensions with Russia, White House scrutinizes military exercises in Europe", which talks about a new round of confrontation between the United States and Russia on the European continent.
The publication admits that the actions of the Pentagon and its allies can be considered provocative. At the same time, there are already traditional accusations against Russia.
Some of the comments left under the article:
Personally, I am looking forward to the day when Ukraine and Georgia will join NATO. Russia can go to hell. With Putin at the helm, they'll quickly get to the handle

- resent DC Native Son.
If the bear doesn't want to get kicked, then let it sit in its own forest. He's not the only one with claws

- threatened DownWhithHatemaking.
For now, Russia is going to test our resolve, but all we can talk about is a scoundrel who managed to escape punishment for murder

- writes TheOldVermonter. Apparently, the commentator is referring to the recently acquitted Kyle Rittenhouse, who shot and killed two people during the riots perpetrated by supporters of the BLM movement last year.
How many Americans are willing to risk a nuclear war with Russia over Ukraine? Raise your hands!

- ShowtymeMeanTyme was curious.
[…] After all, isn't HATO paranoid about Russia's invasion of Europe (which is not happening). Russia itself is not interested in anything beyond what is in its backyard, and a military build-up on its borders is a provocation. We didn't like it when they deployed the military to Cuba, but our nuclear weapons are still in Turkey! And Turkey itself is much more dangerous [...]

- notes Winston.
With a GDP similar to that of the state of Texas, Putin should focus on building a modern
economics
, and not on expansionism and conquest of their neighbors
- advised OldProgressivefromWisconsin.
It should be understood what the long-term goals of Russia are. Russia is militarizing the Arctic in anticipation of the opportunity to use the northern seaports due to climate change. She claims to hegemony up to the North Pole. The Arctic also provides a shortcut to North America, which has always been protected by two oceans. Now there will be no such protection. Russia also launched a hypersonic missile near the space station to draw attention to its ability to unleash a strike on opponents from space. [...] Russia is not an economic power, it is a militaristic regime. Who tests the strength of the border with Europe in the Mediterranean Sea (Crimea), in the Arctic (Norway) and on the plains that lie between him and Germany, in order to establish hegemony beyond their borders [...] We must keep the defense in Eastern Europe, the Arctic and outer space.

- calls for sofie1.
Russia is a dictatorship. This is sad. Russia will have fewer problems with democracy

- lamented zxq.