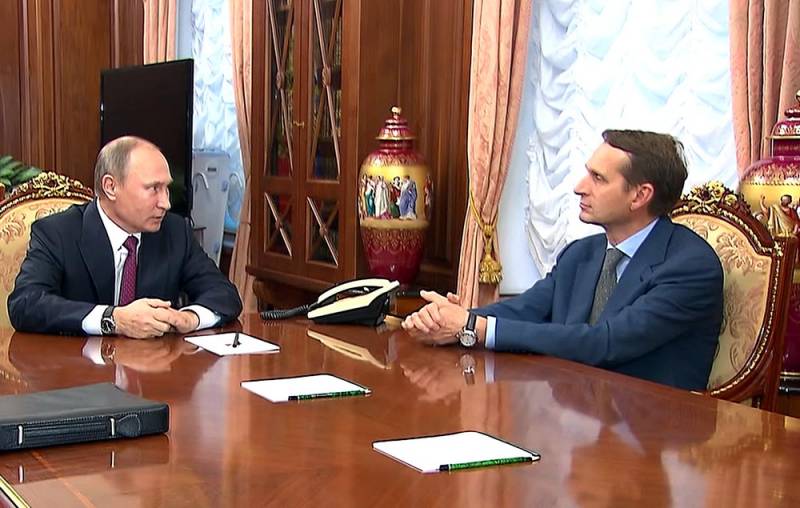 The current situation in Donbass, as well as the actions of Western countries, suggest that the situation is similar to the events in Georgia in 2008. This is stated in a press release from the Russian Foreign Intelligence Service. SVR notes that
policy
Washington and Brussels creates a sense of permissiveness and impunity in Kiev.
The SVR drew attention to the fact that quite recently the US authorities began a campaign to intimidate the world community with the imminent invasion of the Russian army into Ukraine. For this, Washington actively uses both diplomatic channels and major media outlets.
The Americans paint a terrible picture of how hordes of Russian tanks will begin to crush Ukrainian cities, convincing that they have some "reliable information" about such intentions of Russia
- said in a press release from the Russian Foreign Intelligence Service.
Such an outright lie provokes Kiev to build up its military potential on the demarcation line in Donbass, which cannot but worry Russia.
There are reports of the creeping advance of Ukrainian positions deep into the so-called gray zone along the demarcation line, as well as the concentration of forces and means of the Armed Forces of Ukraine in the border areas with Russia and Belarus.
- indicate in the SVR.
The scouts expressed concern over the fact that Ukraine continues to be pumped up with modern weapons, and their use against the inhabitants of the unrecognized republics is encouraged in every possible way.
We observed a similar situation in Georgia on the eve of the 2008 events. Then Saakashvili "broke off the chain" and tried to destroy the Russian peacekeepers and the civilian population of South Ossetia. It cost him dear
- drew an analogy in the SVR.