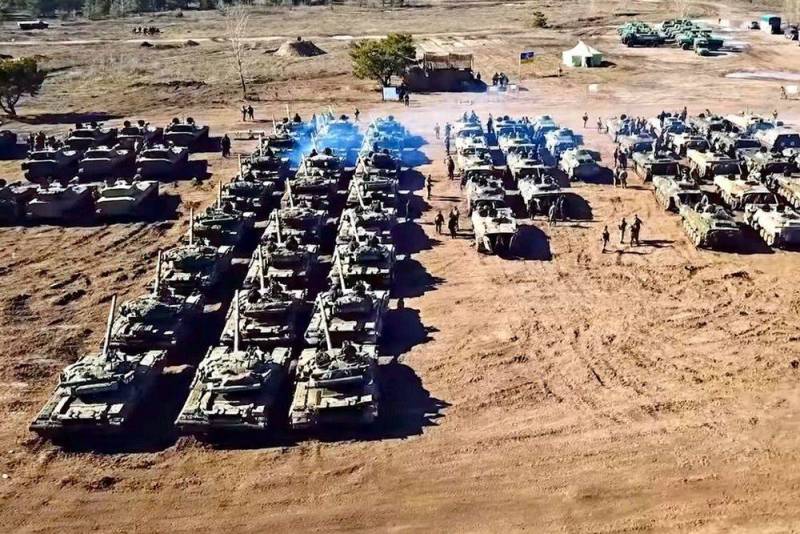 United States intelligence services are reporting that Russia is building up large forces near the Ukrainian border in preparation for a swift and widespread offensive. According to Bloomberg, the US military handed over maps to European counterparts showing Russian units ready for invasion. "Aggression" can begin in January or February next year.
American data describe a scenario according to which Russian troops, supported by aviation, will cross the Ukrainian border from the Crimean Peninsula and Belarus. The invasion army will consist of 100 tactical groups of about 100 thousand soldiers. Currently, about half of these units have already taken up their positions near Ukraine.
According to Bloomberg, Moscow has already drafted tens of thousands of reservists into the army. They will be engaged in restoring order in the occupied regions at the next stage after the tactical battalions of the Russian Federation go deeper into the territory of Ukraine. However, no major call for reservists was announced publicly.
In addition, the Americans report the use of special agents by Moscow for subversive work in Ukraine in order to destabilize the situation.
Despite the data of the American intelligence agencies, earlier analysts of the Modern Diplomacy had expressed the opinion that Russia would not take aggressive actions against Ukraine. Moscow understands that the countries of Europe and the United States, which have been supplying Kiev with weapons systems for several years, may enter the war. In addition, a large-scale war will hurt the budget of Russia and the image of the Kremlin, both inside the country and abroad.