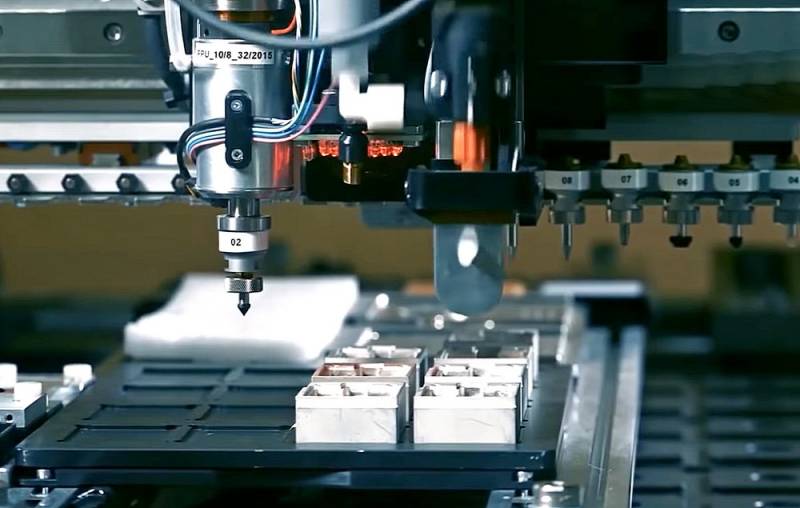 On November 11, Sberbank launched its new Christophari Neo supercomputer with a capacity of almost 12 pf. He became the most powerful among the devices of this class in Russia. However, a few days later Yandex presented its machines: Lyapunov, Galushkin, Chervonenkis, whose productivity is even higher than that of Christofari Neo.
All this allowed our country to make a real breakthrough in the world ranking of supercomputers, taking 8th and 9th places in terms of total productivity and the number of machines, respectively.
At the moment, construction of new systems is already underway, which will operate on the basis of the domestic Elbrus-8SV processors. Over the next two years, supercomputers based on 16-nanometer 16-nuclear Elbrus-16C chips will also appear. At the same time, by 2026, it is planned to create a system with a capacity of 100 PF based on 32-nuclear Elbrus-32S.
However, the aforementioned successes of Russia in the field of microelectronics are not limited to.
In addition to Elbrus, Russia is also developing a line of Baikal processors. So far, chips are being created at 28-nanometer
Technology
... However, literally this week it became known about the start of work on two new chips. The 12nm Baikal-L is being built for mobile, and the 6nm. Baikal-S2 is being developed for data centers.
But that's not all. In our country, preparations have begun for the launch of domestic production for growing crystals for electronic equipment, which are now purchased from the United States and Europe at exorbitant prices.
All of the above indicates that Russia has come close to an important milestone in the development of domestic microelectronics, and in the coming years we are expecting new important achievements in this industry.