Vladimir Putin's decision to sign the Caspian Partition Convention gave a somewhat unexpected turn. The main stumbling block between the consensus of the five coastal states was the question of the principle of sharing the natural resources of a unique reservoir, as well as plans for the construction of the Trans-Caspian gas pipeline bypassing Russia.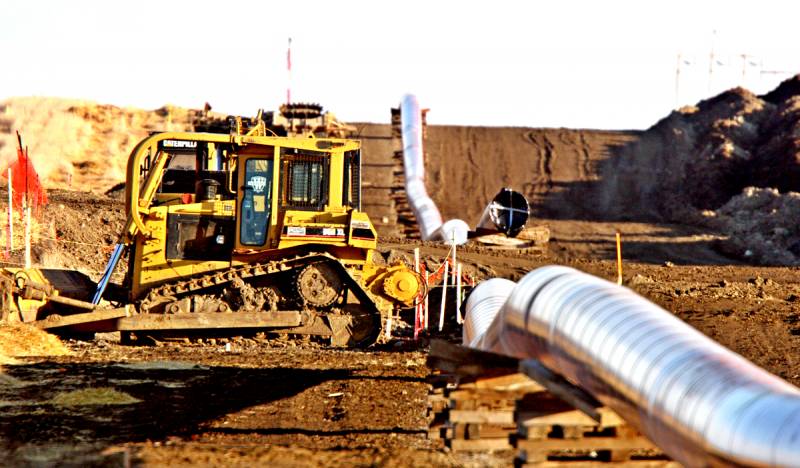 The Trans-Caspian gas pipeline provides for 300 kilometers of pipes along the bottom of the sea, which will transport up to 30 billion cubic meters of "blue fuel" from Turkmenistan to Azerbaijan per year. The amount of required investment in the project is estimated at $ 5 billion. It is assumed that Kazakhstan can also connect to the gas pipeline. Thus, several former Soviet republics become direct competitors to Gazprom.
Further, it can be connected with the South Caucasus gas pipeline, and then with the Trans-Anatolian pipeline, which is under construction in Turkey. So Ankara receives a second pipeline, in addition to the "Turkish stream" from our "national treasure", which makes the country a major regional gas hub. And in the future, Iran and Iraq may join the project. Through the Transadriatic gas pipeline under construction, "blue fuel" will flow to the countries of Southern Europe - Greece and Italy. Joined together, the pipes form a large-scale project for the Southern Gas Corridor, which will bypass the Russian Federation. Its cost is estimated at 45 billion dollars, the total length is 3500 kilometers.
It is known that countries such as Bulgaria, Montenegro, Albania, Bosnia and Herzegovina, Croatia showed great interest in the Southern Gas Corridor. Even Ukraine voiced intentions through the construction of jumpers in the European gas transportation system to begin to receive fuel from it, ignoring Russia. But now the situation has reached a different level. Germany declared its interest in Caspian gas:
We are extremely interested in the further development of the Southern Gas Corridor. This is part of the diversification strategy of the European Union to ensure gas supplies to Europe from different regions, and not just from Russia
Angela Merkel is sent to Baku to discuss the possibility of obtaining additional volumes of hydrocarbons. For this, Europe will have to make large-scale investments in the gas transportation system. However, Berlin, apparently, does not want to depend completely on either Russia with its Gazprom, or the United States with its LNG, betting on the maximum diversification of supplies.
Yes, Moscow has stated that it requires coordination with her in the construction of the Trans-Caspian gas pipeline. However, the Kremlin is just as dependent on Germany for the construction of Nord Stream-2. Perhaps the Russian president nevertheless hurried with the signing of the Convention on the division of the Caspian.