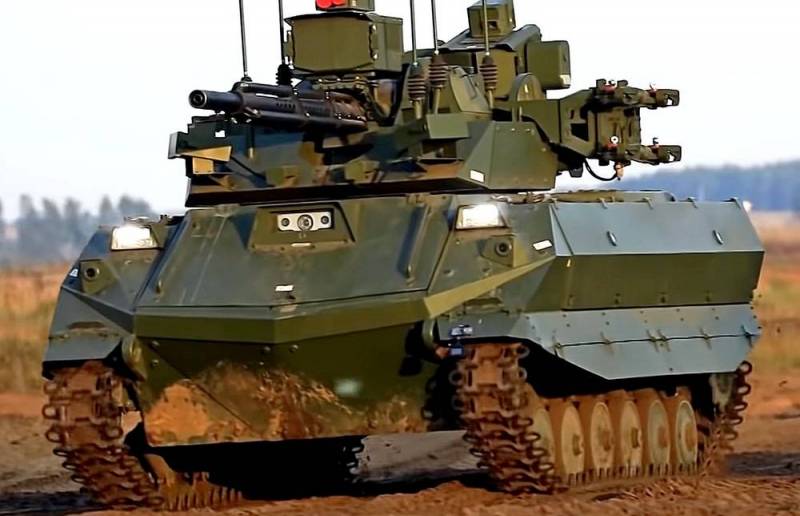 Russia is trying to maintain its title as a successful arms dealer, as well as to remain one of the most militarily powerful powers in the world. However, the production of modern weapons systems requires a lot of funds. According to experts from the 19FortyFive resource, Moscow does not have enough money to successfully implement its ideas in the field of weapons, which is why many of the latest developments do not go beyond testing.
Due to Western sanctions imposed on Russia after the "annexation" of Crimea in 2014, the country began to suffer from a lack of funds to modernize its armed forces. As a result, the "best return on money" formula was adopted, with more attention being paid to the development of high-quality "super-weapons" that attract the attention of the whole world.
However, many of Russia's high-profile military breakthroughs have turned out to be little more than publicity stunts. The Su-57, the 5th generation Russian stealth fighter, exists in only 1 production model, although in the long term it may well become a relatively mainstream aircraft. Likewise, the Russian T-14 Armata tank could become one of the best in the world if only Russia could produce it in the required quantities.
Waiting for the required amount of funding, many Russian developments quietly leave the scene. These include the Uran-9 unmanned ground complex, the Burevestnik nuclear-powered cruise missile, and a flying drone with a Kalashnikov assault rifle. Such single specimens of weapons caused a sensation in the media at one time. But due to numerous flaws, these weapons systems are gradually disappearing into oblivion.
Let us note from ourselves that if in the words of the authors of 19FortyFive about the Su-57 fighter, the T-14 tank and the Burevestnik rocket there really is a grain of truth, then with regard to the Uran-9 complex they missed the mark. This robotic mini-tank has already been adopted by the Russian army, and its serial deliveries will begin next year.