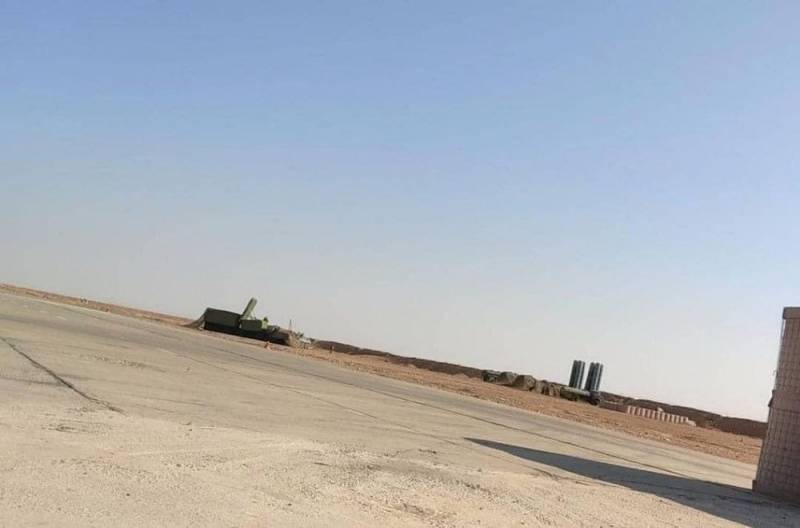 The past two weeks in social networks are active
discussed
taking control by the Russian military of the Tabka airbase in the Syrian province of Ar-Raqqa and
emergence
On this
object
SAM S-300PM2 "Favorite". Now it turned out that at least some of the mentioned air defense systems are "special rubber products", i.e. inflatable dummies, which are designed to deceive aerial reconnaissance and visual means of detecting a potential enemy.
The picture taken at an airbase located in the vastness of central Syria was posted on social networks by local Kurds. It shows an unambiguously fake radar (radar) for illumination and guidance 30N6E2. Moreover, the visible transport and launchers may be similar. But at the same time, the Kurds do not rule out that real air defense systems may be nearby, since the airbase is large and there is a lot of varied
equipment
.
The concerns of the Kurds from the Syrian Democratic Forces (SDF) are understandable. After the Russians settled in Tabka, they began to patrol the territories north of the Euphrates River, which caused discontent among pro-American activists and their interest in the S-300 air defense system.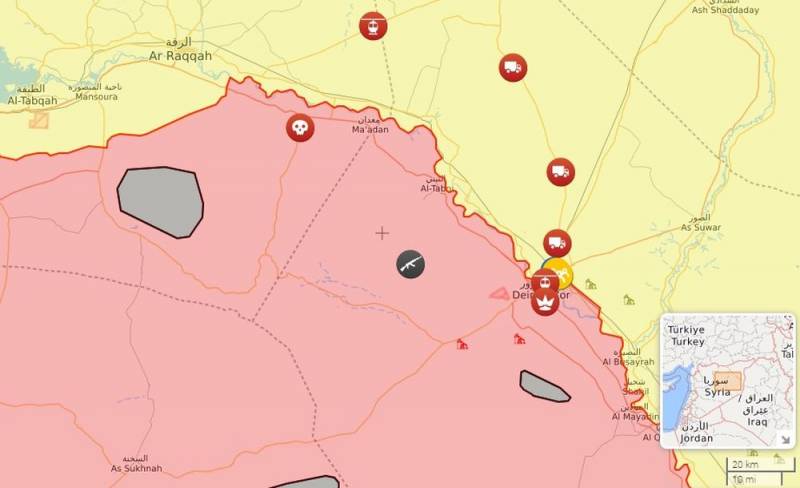 At the same time, the Kurds handed over to Damascus control over the largest hydroelectric power station in the SAR and a dam on the Euphrates. Then, quite naturally, Western media reported that "in northern Syria, 5 million people, especially in the province of Al-Hasakah, suffer from widespread water shortages due to bad rainfall, drought-like conditions and low water levels in the Euphrates River, which contributes to the deterioration of food security. " Two weeks ago, there were no such publications, and they could not exist in principle, but now they exist and Damascus and Moscow will be blamed for everything.