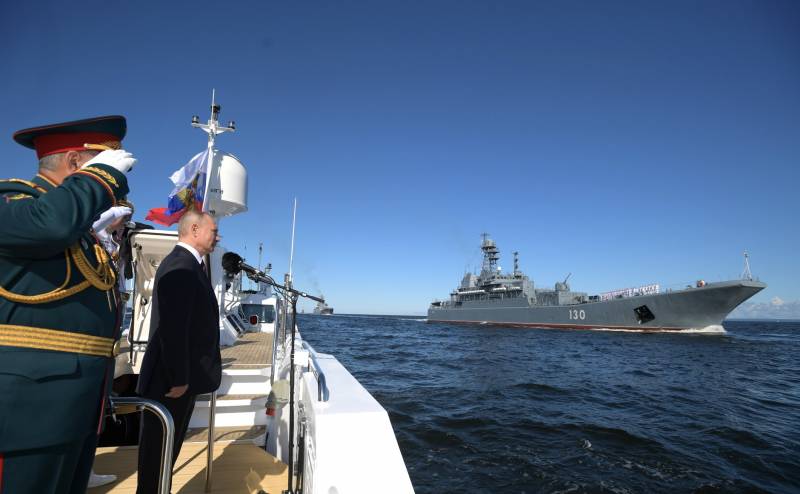 Russian President Vladimir Putin is often referred to as "playing well with weak cards," according to an interview with Katherine Stoner, a Russia expert at Stanford University, who notes that this traditional view is not entirely true. The podcast with her is published by the World Politics Review.
Ms Stoner argues that not only does Moscow have far more powerful cards than many Western observers might believe, but it is also more willing to play them, and even risky games.
The derogatory statements about Russia by Congressmen John McCain, Mitt Romney, and US Presidents Barack Obama and Joe Biden were also mentioned as highly erroneous. The latter recently said that the Kremlin "has nothing but oil and nuclear weapons."
Commenting on the comparison of Russia with North Korea heard in the community of specialists, the expert believes that the Russian Federation and the DPRK should not be placed in the same weight category, at least in terms of the degree of global influence. According to her, Russia is a power at the "adult" table, and if we compare it with the United States or the European Union, then if in some way it is inferior to each of them, but in other areas it is stronger.
According to Ms. Stoner, it is geography that plays a significant role in Russia's power. The country borders on 14 states. The influence of the Russian Federation in the Middle East was highlighted, especially in countries such as Syria, Iraq, Iran and Israel. Moscow has achieved this success using a range of instruments ranging from economic to cultural influence. In particular, the Russian language is very prominent in Israel, and personal connections in themselves play an important role.
Another pillar of Russian influence is also associated with the Middle East. In the period from 2003 to 2008, high oil prices allowed Russia to significantly improve its financial position, but Moscow could not influence global quotations in any way, only taking advantage of the already existing demand in the market. In the 2010s, relations with Saudi Arabia and OPEC + made it possible to influence the very value of black gold.
However, Mrs. Stoner's pretending to be original view did not escape the worn-out clichés that were repeatedly encountered in the Western press and the expert community.
In particular, this concerned the situation in Ukraine in 2014. Russia's tough reaction, according to the expert, is not due to the fact that Nezalezhnaya was striving to join NATO, because at that time such a prospect was not in sight. On the contrary, it is argued that a democratic Ukraine with a market (!)
the economy
as part of the EU, by her example, she was supposedly capable of threatening the Russian
political
system.