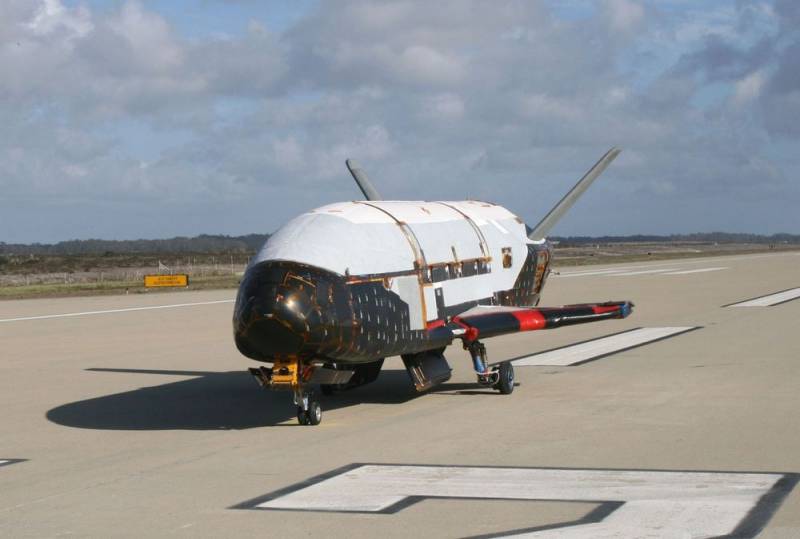 Details have become known regarding the creation of a mobile S-550 air defense system in Russia. On November 9, Russian Defense Minister Sergei Shoigu mentioned during a meeting that such an air defense / missile defense system was being developed, but he did not disclose any information then.
Two informants from the Russian military-industrial complex told
RIA News
that the S-550 will be directed, among other things, against the American unmanned reusable spacecraft, which are being created on the basis of the experimental orbital X-37. Now the Americans are working out their
Technology
on the X-37B laboratory platform. These vehicles are capable of carrying a variety of nuclear weapons, therefore, highly effective means are needed to destroy them.
The S-550 will specialize in the destruction of ballistic and orbital space targets, primarily in the destruction of nuclear warheads of intercontinental missiles. Typical targets for the future system include the American X-37 space drones, as well as planning hypersonic units being developed in several countries.
- said the first informant.
Both informants clarified that the S-550 will be an improved version of the S-500, but with a specialization in intercepting ballistic and orbital targets at significantly greater ranges and altitudes. At the same time, the interception of aerodynamic aerodynamic targets (helicopters, aircraft and UAVs) will be removed from the tasks of the developed air defense / missile defense system.
To intercept such targets (orbital and ballistic - ed.), The S-550 will include a long-range multifunctional radar capable of detecting warheads and space objects at an ultra-long range
- added the second informant.
Work on the S-550 is at an advanced stage of research and development. It should be recalled that in 1981-1988, a mobile short-range intercept missile defense system S-550 was already being developed, along with the S-375. In 1986, Soviet leader Mikhail Gorbachev and US President Ronald Reagan agreed in Reykjavik (Iceland) to close a number of projects. In 1988, all work on the S-550 was stopped, and in 1992, the entire material base of the landfill was dismantled and the entire reserve created as a result of work on the project was destroyed. Thus, now Russia has to conduct development from scratch.