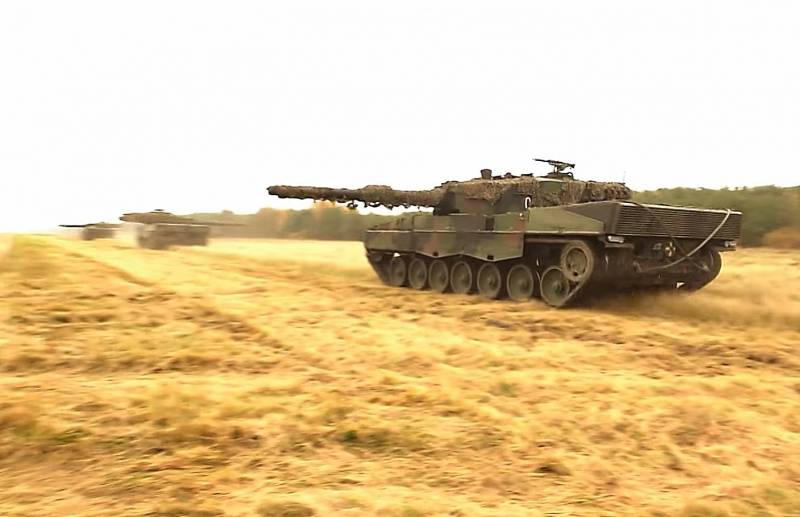 The West, armed to the teeth, continues to demonstrate its "democratic values" to unarmed refugees from countries destroyed by NATO, as well as to "totalitarian regimes" in Moscow and Minsk, accusing the latter of "hybrid aggression". Therefore, on the border between Poland and Belarus, the operational situation remains complex and unpredictable.
Germany recently started
transfer
their tanks, self-propelled guns, armored vehicles and other weapons to Poland. By this, Berlin decided to demonstrate its support for Warsaw, which "became a wall" on the way of "hordes of aborigines" from Asia and Africa on the eastern borders of the European Union, preserving the well-fed peace of Europeans.
Poland also pulled up to its border, first 12 thousand, and then more than 20 thousand troops and a large number of armored vehicles. Water cannons, tear gas, searchlights and sirens at night, as well as shots over people's heads, did not
impacts
refugees who survived the bombing.
The Poles and the Germans are not yet building concentration camps with crematoria, they are thinking of limiting themselves to tanks. However, there is time for this and enough experience, the Holocaust is a direct proof of this. Currently, Warsaw and Berlin continue to slowly bring their
machinery
to the Belarusian border, as reported by users of social networks. Some commentators sadly joke why the Germans and the Poles haven't given a lift to the MLRS yet - it's much more convenient "when in a volley across the squares".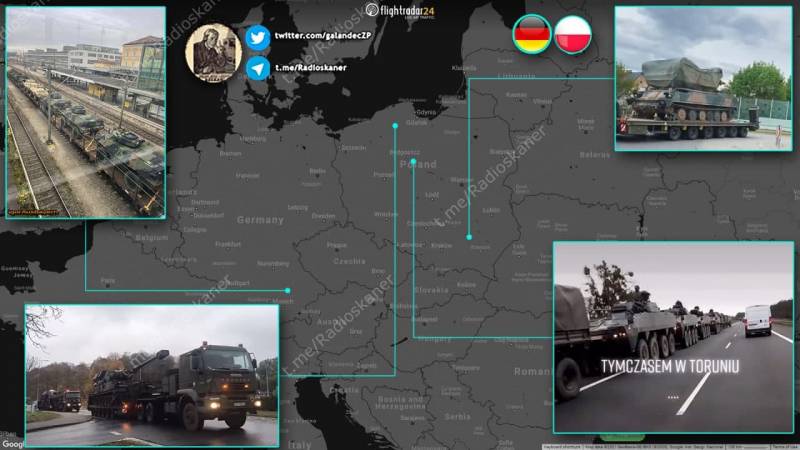 It should be added that one of the most active instigators of the latest tension is Great Britain. For NATO military exercises in Poland, she
sent
only a small group of military personnel, showing solidarity, and pledged to send about 100 more military engineers to erect border fences.