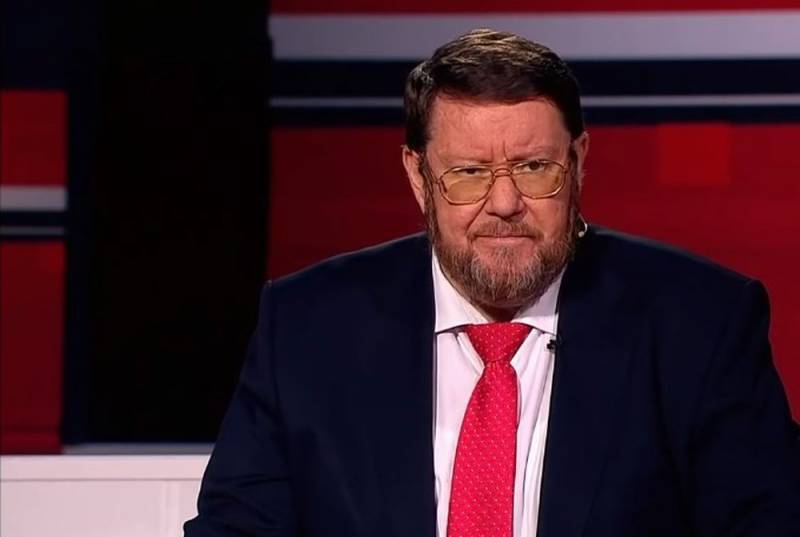 Ankara's supply of Bayraktar TB2 drones to Kiev poses a potential threat to Russia's interests that should not be underestimated. This was stated by
"FAN"
political scientist Yevgeny Satanovsky, commenting on what is happening and predicting further developments.
The expert explained that it implies, first of all, strikes by the Ukrainian Air Force on the self-proclaimed republics of Donbass and, in the future, on the Russian Crimea, with the open patronage of the West. Thus, the sale by Turkey of "Bayraktar" to Ukraine has a pronounced anti-Russian orientation.
Of course, there is a geopolitical component in this deal (sale of UAVs - ed.), Which no one really hides, including in the Ukrainian leadership. We are talking about attempts, with the support of Western troops, to strike not only the Donbass, but also the Crimea, and on this topic a lot is expressed and
policy
, both military and journalists
- Satanovsky predicted.
Earlier Satanovsky
сообщил
that Moscow should not underestimate the potential for military-technical cooperation between Turkey and Ukraine. In his opinion, Turkish corvettes of the Ada type, being built for the Ukrainian Navy, are modern warships that are not only capable of patrolling at sea, but also conducting anti-submarine warfare. He believes that they can become a big problem for the Black Sea Fleet of the Russian Federation and even threaten the security of the Crimean Bridge.
We remind you that the first combat use of Bayraktars in Donbas
happened
at the end of October in the Telmanovsky district of the DPR, when the Armed Forces took control of the village of Staromaryevka in the "gray zone". Moreover, the use of UAVs is prohibited by the Minsk agreements.
At the same time, military-technical cooperation between Kiev and Ankara is really developing successfully. For example, the largest Turkish reconnaissance and strike high-altitude long-range UAVs Bayraktar Akıncı
get
Ukrainian aviation turboprop motors AI-450T. In addition, the T-929 ATAR-2 heavy combat helicopter being developed by Turkey should receive TV3-117 engines from Motor Sich PJSC (Zaporozhye).