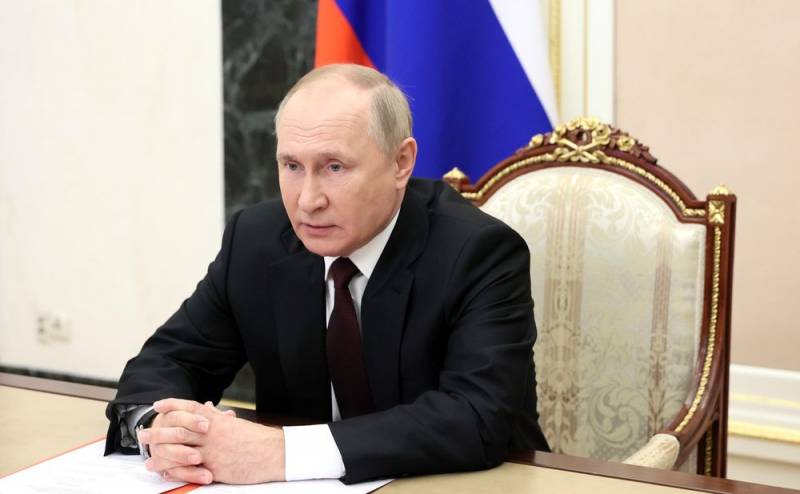 It is time for the Western countries to abandon their "prideful beliefs" that Russia is a dying power, that is, once strong, but steadily decrepit state, to which you can dictate your will. Russian President Vladimir Putin forced the entire planet to reckon with Moscow. He literally blew the thesis about the weakness of Russia, writes The Wall Street Journal from the United States.
For two decades, Putin has done almost everything in his power to strengthen his country's position in important areas, and Russia has taken its rightful place on the world stage. He rearmed the army, expanded the hydrocarbon trade, surrounded Russia with a ring of friendly countries and made it clear to the West that NATO should not move towards the Russian Federation.
He (Putin - ed.) Has mastered the art of forcing stronger powers to deal with him on his own terms.
- noted in the article.
In his famous Munich speech at a February 2007 security conference, Putin drew attention to the unipolarity of the then international
policy
, and also spoke about his vision of the place and role of Russia in the modern world, taking into account the existing realities and threats. However, the West simply ignored the speech of the Russian leader, not giving it due importance. Moreover, Ukraine and Georgia were immediately promised membership in the Alliance.
Literally 1,5 years after that, Tbilisi decided on the conflict in South Ossetia. Therefore, it is not surprising that the more the cooperation of the Alliance with Kiev grew, the more the Russian leadership perceived Ukraine as "a huge NATO aircraft carrier near its border," the American press concludes.