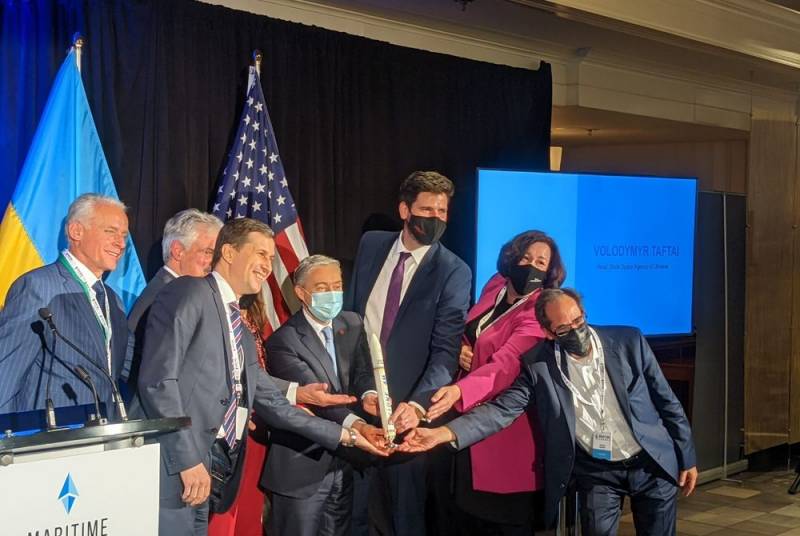 Kiev continues to demonstrate its space ambitions. On November 18, in Halifax, a joint statement of partnership was signed between the State Space Agency of Ukraine and the Canadian Space Agency. The next day, during a ceremony, the start of construction of the first launch pad for the future cosmodrome in the province of Nova Scotia was announced. This was reported by the Ukrainian Embassy in Canada and the aforementioned Ukrainian department.
The laying of the "first stone" took place right in the room where the said event was held, i.e. was purely symbolic, not real. However, the Ukrainian side claims that the project of this facility provides for the creation of a real cosmodrome on the Atlantic coast of the above-mentioned Canadian province. It will launch two-stage Cyclone-4M launch vehicles, which are developed and produced by Yuzhnoye Design Bureau and Yuzhny Machine-Building Plant in Dnipro (Dnepropetrovsk).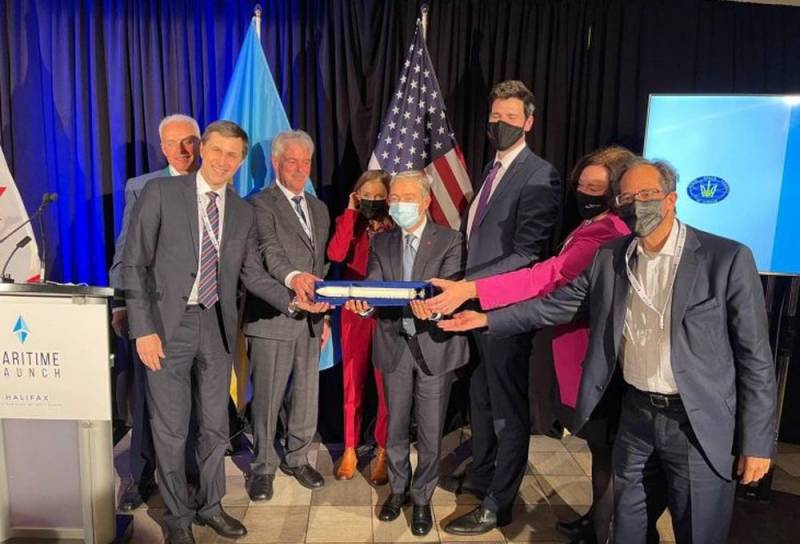 The project will be implemented by the Canadian company Maritime Launch Services Ltd (MLS). The command center of the future cosmodrome will be named after Alexander Degtyarev, the designer and former head of Yuzhnoye Design Bureau, who died of COVID-19 on November 24, 2020 at the age of 69 (posthumously awarded the title of Hero of Ukraine with the award of the Order of Power).
We remind you that Ukraine already has an unsuccessful experience of international cooperation in the field of astronautics. At one time, the Ukrainian side agreed with the Brazilians on launches from the Alcantara cosmodrome in the state of Maranhao on the north of the Atlantic coast of Brazil, a light-class Cyclone-4 launch vehicle. The first launch was scheduled for 2010. In 2015, Brazil unilaterally terminated cooperation with Kiev, due to the accumulation of technological and financial problems, as well as the uncertainty of the project's export prospects.